30th Anniversary Breitling Chronomat Airborne - Basel 2014
By

Matthew Pelliccia
·
March 24, 2014
Created originally in 1984 for the Frecce Tricolori - the Italian airforce aerobatics team - the Chronomat series has been the pinnacle of technical and professional watchmaking. Today, at Basel we learned about the exciting 30th Anniversary and a complete redesign of the flagship series for Breitling, The Chronomat.
Named the Chronomat Airborne, this new Limited edition Breitling exudes the long standing tradition of technical, aeronautics mastery. What I find most interesting is the change of bezel, from the once ultra-modern engraved numbers to a wonderful vintage style that captures the essence of the original Chronomat series. With engraved numbers only on the 15, 30 and 45 minute rider tabs, and a fully satin bezel the new style will be greatly received by Chronomat traditionalists. Staying true to the entire series of Chronomats, the watch features the highly regarded Breitling manufactured B01 movement, which boasts it's 70+ hour power reserve, leading to one the most accurate automatic chronograph watches on the market and an industry-high 5-year warranty.
The new Chronomat Airborne is available in both the 44mm and 41mm sizes, with two dial choices of either Onyx Black or Sierra Silver. For the first time also, the Chronomat Airborne will be available not only on the pilot bracelet, but also on the recently introduced fabric Military strap, though different from the strap released for the limited edition Military Super Avenger, this strap will have a black fabric on top and red on the underside giving it a ultra-sporty style.
The most eye-catching change that I've seen from Breitling, and long awaited by many of my fellow Breitling enthusiasts is brand new Navitimer 01 in the larger 46MM size, and the Navitimer GMT in 48MM.
With watch trends backing off from the monstrous sizes we once saw, the 46MM size seems perfect. The refined 01 movement in the new 46MM size brings superior quality to a size most will find comfortable. A question many of us have is whether or not the Navitimer World will be discontinued, as no official word has been released. Time will tell, but as of right now, I can't wait to have one of these new models on my wrist.
Stay tuned for any more news we find out from the Basel show, as a redesign of the Colt series has been rumored, but no announcement has been made....Yet.
J.R. Dunn Jewelers is proud to be an authorized Breitling dealer. Pre-Order your new models today!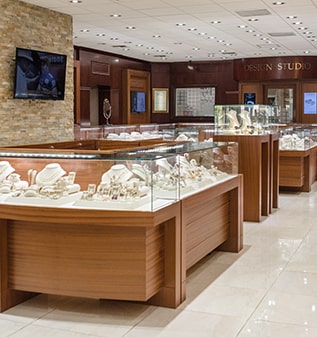 Visit us in real life.
4210 N. Federal Hwy.
Lighthouse Point, FL
33064
Visit us
Store location
Mon-Sat: —
Sunday:

Closed
4210 N. Federal Hwy.
Lighthouse Point, FL
33064
Save up to 15% on your first order.
Receive email updates on stuff you'll probably want to know about, including products, launches, and events. Unsubscribe anytime. Some exclusions apply…