Anthony's Top Ten Myths About Automatic Watches
By

Sean Dunn
·
July 29, 2007
After being in the watch and jewelry industry for more than 25 years, I wanted to pass on some of my wisdom and dispel some of the below listed mis-truths that I have heard people say over the years.
1. MYTH - To shake an automatic watch, while on your wrist, is all you need to do to keep it fully wound.
When you wear the watch during normal activity, this helps the watch maintain optimum power reserve.
2. MYTH - There is no way to manually wind an automatic watch.
You CAN wind an automatic watch! It is advised to do so once or twice a week for better accuracy.
3. MYTH - I've been told I don't have to service my automatic watch, and haven't done so in 10 to 15 years.
It's recommended to service all fine automatic wrist watches every 3-5 years.
4. MYTH - My automatic watch never gains or loses time.
It is acceptable for finely tuned automatic watches to gain or lose approximately 30-60 seconds a month.
5. MYTH - Screw down crowns don't always need to be fully secured to the case of the watch to be rendered watch resistant.
The crown MUST be screwed all the way down for water resistance.
6. MYTH - I thought my automatic watch needed a battery change every year or two.
No, automatic watches do not function with quartz and battery operated circuitry.
7. MYTH - Dropping a sapphire crystal wrist watch on a tile floor will not damage the crystal.
Shattering your crystal by dropping your watch on a tile floor is not covered by your warranty. Your watch then must be fully serviced and have the crystal replaced!
8. MYTH - Swimming in a pool, the ocean, or simply taking a shower with the crown open will not affect the watch.
Swimming in a pool, the ocean, or taking a shower with the crown open WILL allow water and or moisture to develop internally. At this time the watch must be FULLY DISASSEMBLED, cleaned and regulated to restore to original condition.
9. MYTH - A portable watch winding device is not recommended if you possess more then one automatic timepiece.
Preferably, a Watch Winder Box or similar device will actually maintain your watches' accuracy when not in use.
10. MYTH - It's not a bad idea to purchase fine timepieces from unauthorized dealers or sources.
Buying fine quality timepieces should always be through Authorized Licensed suppliers and dealers to maintain authenticity as well as applicable warranty coverage.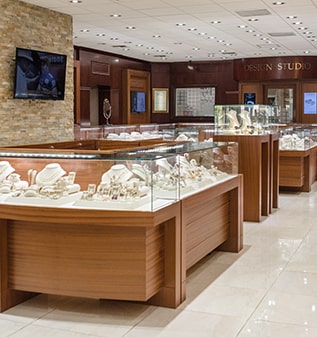 Visit us in real life.
4210 N. Federal Hwy.
Lighthouse Point, FL
33064
Visit us
Store location
Mon-Sat: —
Sunday:

Closed
4210 N. Federal Hwy.
Lighthouse Point, FL
33064