Blog
Can you wear diamond studs or a diamond ring in the shower?
You should remove your diamond studs or other diamond jewelry prior to showering. When diamonds are exposed to natural oils, certain soaps, and lotions, it can leave a film over the diamond resulting in less brilliance and sparkle. To ensure your diamonds remain as sparkly as the day you got them, it is best practice to remove them and store them in a safe place before showering.
By

Jenna Fish
·
August 30, 2017
John Hardy is celebrating their one-millionth bamboo planted in Bali, Indonesia, an incredible accomplishment after ten years of the 'Wear Bamboo. Plant Bamboo' initiative. The initiative was launched ten years ago, planting bamboo seedlings for each piece of the John Hardy Bamboo Collection sold. Through this and their other ventures, they have perfected the balance of sustainability and luxury.
By

Jenna Fish
·
August 23, 2017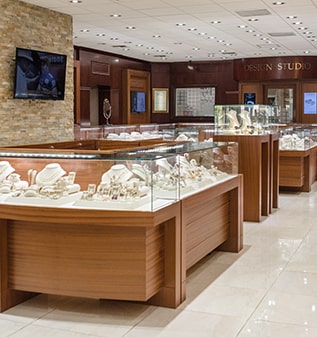 Visit us in real life.
4210 N. Federal Hwy.
Lighthouse Point, FL
33064
Visit us
Store location
Mon-Sat: —
Sunday:

Closed
4210 N. Federal Hwy.
Lighthouse Point, FL
33064