Blog
Many timepiece enthusiasts are speculating as to why they cannot find the Rolex stainless-steel sports models they want in their Official Rolex Jeweler's showcases. The theories run wild from Rolex creating artificial shortages, to the authorized dealers hiding them in vaults. The actual reason for the shortage is the incredibly high demand for Rolex right now. In any given year, Rolex will only manufacture a certain percentage more watches than they did the prior year. So, let's say the demand for Rolex has increased by 20% or 30% and the supply is only increased a fraction of that, a shortage occurs.
By gradually increasing its production each year, instead of rapidly ramping up based on the whims of the market, Rolex enjoys controlled growth and stability. As retailers, we all wish we could have the hard to get Rolex models when our clients want them because that would mean more happy customers and more sales. However, watch companies that have dramatically increased production to match a market fervor are in a tough spot when things cool down. For example, many Swiss watchmakers over produced before the downturn in 2008 and the market was flooded with high-end watches for years.
By

Sean Dunn
·
August 28, 2018
Recently J.R. Dunn Jewelers formed a partnership with local Fort Lauderdale photographer, Little's Photography, to bring in-the-moment proposal photoshoots to J.R. Dunn couples getting engaged. The moment you propose is such a significant, memorable, emotional moment in your lives together that often isn't captured for you to look back on years later.
Our "From This Moment" campaign brings that ability to capture such a special moment to J.R. Dunn Couples with the help of our friends at Little's Photography. Once the proposer finds the perfect ring, unique to their relationship at J.R. Dunn, Little's Photography then will help plan a surprise photoshoot hiding from a short distance to capture the raw moment, complimentary to the couple.
By

Jenna Fish
·
August 8, 2018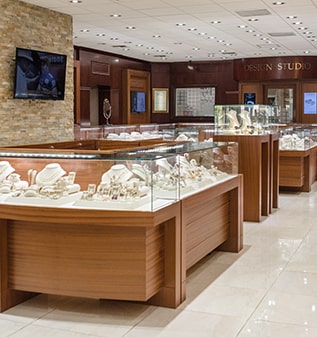 Visit us in real life.
4210 N. Federal Hwy.
Lighthouse Point, FL
33064
Visit us
Store location
Mon-Sat: —
Sunday:

Closed
4210 N. Federal Hwy.
Lighthouse Point, FL
33064