Breitling Emergency II - USA Sale Approved
By

Matthew Pelliccia
·
June 26, 2015
Finally! The shouts of joy can no doubt heard from Breitling collectors, watch enthusiasts and just plain fans. Breitling has let us know that the Emergency II will be launching in select stores and markets within the United States in the first 2 weeks of July. No exact date as of yet has been released but by all accounts they have been given the green light by the FCC.
If you've been following the brand itself or any timepiece news, you might remember the big announcement at the Basel watch convention in 2013. The New Emergency II, a 51MM beast would soon be distributed to authorized retailers around the world for watch lovers to wear and enjoy but also to use if facing an actual emergency. 2013 and 2014 never saw that promised release in the U.S. Mainly because the FAA and FCC wanted to test and make sure the watch was safe with all of this new proprietary technology. The testing we were told was because of the revolutionary rechargeable battery and Superquartz movement that has been fully developed in-house by Breitling.
So after two years, why is this big news? Well, after two years of waiting we will finally be able to see and wear the most technologically advanced personal locator beacon timepiece available to the public. We were made aware last week that the FCC and FAA have cleared the Breitling Emergency II to be sold in the United States. Extensive, three hour training conducted by Breitling for their authorized retailers is required for the watch to even be sold by those retailers.
The watch features transmission in dual frequency of both 121.MHz and 406.040 MHz and is backed by the COSPAS-SARSAT system. The history on the COSPAS-SARSAT is that since the system was developed in 1985, it has saved 26,000 people. Nothing to shake a stick at!
This magnificent timepiece is available in 3 different color dials in Titanium, Volcano Black, Cobra Yellow, and Intrepid Orange.
A black titanium version on the Diver Pro III rubber strap with deployant clasp is also available and then a very limited, 10 piece version with black diamonds in titanium on a rubber strap and deployant clasp, my personal favorite.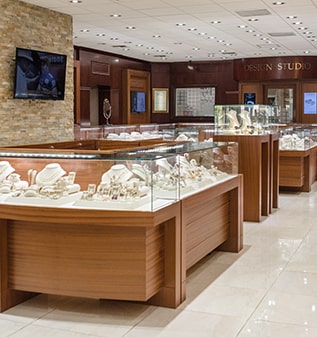 Visit us in real life.
4210 N. Federal Hwy.
Lighthouse Point, FL
33064
Visit us
Store location
Mon-Sat: —
Sunday:

Closed
4210 N. Federal Hwy.
Lighthouse Point, FL
33064
Save up to 15% on your first order.
Receive email updates on stuff you'll probably want to know about, including products, launches, and events. Unsubscribe anytime. Some exclusions apply…