Breitling Watches Near Me? Siri gets Sassy Before Basel 2016
By

Sean Dunn
·
March 13, 2016
Wanting to make sure our store shows up in local queries, we asked Siri to find each individual watch brand we carry followed by "near me". While we were happy we showed up first, we were shocked with Siri's answers. Whichever watch we asked about she said "I'm a fan of the Apple watch myself. And not just because I'm in it." At first I thought it was cute and amusing, but when I delved deeper, I wondered what if we actually carried watches at that same price point? How is that fair?
I know Siri was triggered by the word watches and isn't targeting any particular brand. But imagine if other search engines, like Google, pointed everyone to a competitor in local results or search results based on the word "jewelers". In Google's case you'd either have to earn it by creating a quality page that suits its algorithms or buy a paid listing; both of which anybody can do if they want to dedicate the time, money and resources. Apple gives a shameless plug and top billing to its own product, whether it's earned that position or not!
How long has this cute and sassy suggestion about the Apple watch been going on? How many millions of people are getting this not-so-subtle nudge about the product? With Swiss watch sales off to a challenging start this year (see stats at the Federation of the Swiss Watch Industry website ), those with timepieces at a price point similar to the Apple watch can't love this revelation.
Thankfully, we don't feel Apple's cute attempt at a redirect can come close to swaying anyone from purchasing a luxury Swiss timepiece like Rolex or Breitling, but if you make gadgets you had better be aware and beware!
We're off to the Baselworld 2016 watch and jewelry fair to see the latest and greatest from the most renowned brands in our industry. While we won't be looking at Apple watches, the irony isn't lost on me that I will be downloading the latest Baselworld app on my iPhone to navigate the show!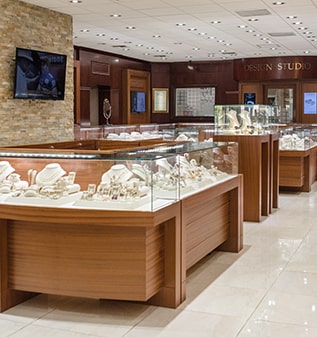 Visit us in real life.
4210 N. Federal Hwy.
Lighthouse Point, FL
33064
Visit us
Store location
Mon-Sat: —
Sunday:

Closed
4210 N. Federal Hwy.
Lighthouse Point, FL
33064
Save up to 15% on your first order.
Receive email updates on stuff you'll probably want to know about, including products, launches, and events. Unsubscribe anytime. Some exclusions apply…