Ever Us - Forevermark Offers Unique Opportunity for Independent Jewelers
By

Nina Glaser
·
October 10, 2015
A new line of two-stone diamond jewelry will be launched in a big way for Holiday 2015: the Ever Us collection featuring Forevermark diamonds. Brought to market by Signet and Forevermark, the latter's retail partners will benefit from one of the biggest product pushes since DeBeers put diamonds on everyone's radar with the "A Diamond is Forever" campaign."
"J.R. Dunn Jewelers could not be more excited to feature Ever Us two-stone diamond jewelry showcasing Forevermark diamonds," said Sean Dunn, co-owner of both JRDunn.com and the company's South Florida showroom. "Every Forevermark diamond is naturally beautiful and responsibly sourced; we are proud to expand our line with the Ever Us collection."
The ring features two equal size-and-quality diamonds touching each other. The stones represent each of the two halves that make up the whole of a couple, and symbolize the friendship and love that is inherent in their relationship. The piece captures the wonder and totality of being in love with one's best friend. It is a celebration of your life together.
"I love the fact that the ring says 'partnership," said Dunn. "Each stone symbolizes the friendship and love they feel for each other. There is no 'I love you more,' but an indication that each person contributes the same portion of themselves to the relationship."
It is anticipated that the Ever Us two-stone ring featuring Forevermark diamonds will experience great success, as did past product introductions, including the three-stone ring and Journey diamond jewelry. Look for a multi-channel advertising campaign that will include print, digital and social media.
Jewelry buyers from Miami to Boca Raton will be able to find the Ever Us two-stone ring at the J.R. Dunn Jewelers showroom at 4210 North Federal Highway, and also view pieces all day, every day at JRDunn.com, the business' thriving eCommerce site that boasts a local, national and international clientele.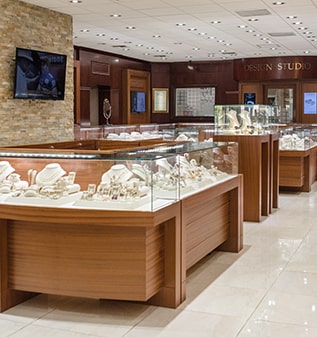 Visit us in real life.
4210 N. Federal Hwy.
Lighthouse Point, FL
33064
Visit us
Store location
Mon-Sat: —
Sunday:

Closed
4210 N. Federal Hwy.
Lighthouse Point, FL
33064
Save up to 15% on your first order.
Receive email updates on stuff you'll probably want to know about, including products, launches, and events. Unsubscribe anytime. Some exclusions apply…