Fishing Trip Inspires Jewelry for Wounded Warrior Anglers
By

Nina Glaser
·
June 28, 2016
When Jim Dunn, co-owner of J.R. Dunn Jewelers in Lighthouse Point, FL boarded the Helen S VI on Thursday, May 12, 2016, as a sponsor of the 51st Pompano Beach Fishing Rodeo's Wounded Warrior Anglers Tournament, he had no idea that the day spent fishing with wounded veterans would inspire him to create a lasting memento: a pendant of the Wounded Warrior Anglers logo suspended from a black cord.
"I was inspired by the commitment to our country that the men and women I met have," said Dunn. "They faced life-changing injuries, and are overcoming challenges every day."
More than 50 veterans with the Wounded Warrior Anglers (WWA) fished for dolphin, kingfish, wahoo, and black fin tuna.
"I am honored to be able to offer the members of the Wounded Warrior Anglers a piece of jewelry that proudly displays their affiliation, and share a portion of the proceeds with the organization to support the cause," said Dunn.
The Wounded Warrior Anglers of America, Inc. was founded in 2010 by David Souders and Judy Souders. The Internal Revenue Service (IRS) granted its 501(c)(3) public charity status in 2012.The organization exists to help support wounded veterans through fishing therapy. Click here to visit the Wounded Warrior Anglers web site.
J.R. Dunn Jewelers is a family-owned-and-operated business established in 1969. Two generations work side-by-side to bring the best in selection and customer service to South Florida. A thriving eCommerce business assists clients locally, nationally and internationally.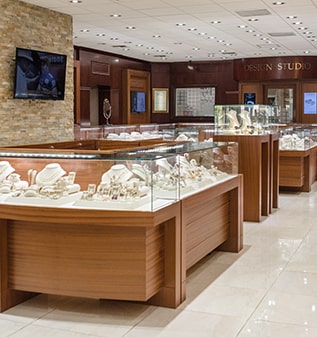 Visit us in real life.
4210 N. Federal Hwy.
Lighthouse Point, FL
33064
Visit us
Store location
Mon-Sat: —
Sunday:

Closed
4210 N. Federal Hwy.
Lighthouse Point, FL
33064