Getting Ready for the JCK Las Vegas Jewelry Show
By

Sean Dunn
·
May 22, 2007
I can't believe it's that time again! Buying this year at the Vegas show is going to be a lot of fun! It seems the looks of the 60's are back with gold hitting the spotlight in a major way. Gone are the days of the diminutive styles of the 90's and enter giant gold hoops and ethnic inspired gold jewelry with interesting finishes! This will be fun.
First stop will be the Couture Show where we will visit designer jewelers such as John Hardy, Roberto Coin, Mikimoto, Marco Bicego and many more. Next Mom and I will be will be off to hit the Italian Pavilion to check out the latest jewelry from Italy. And this will only be the beginning because the show is absolutely huge!
Did I mention we are going to have one heck of a crew going this year? Accompanying us at the 2007 JCK Jewelry Show will be my Father, our award-winning designer, Robert Pelliccia, our GM, our Marketing and Merchandising Coordinator, our watch buyer and last but certainly not least our diamond and bridal buyer! Yes it take that many eyes and ears to bring our clients the best of the best! Stay tuned and I will report all of the great new finds upon our return!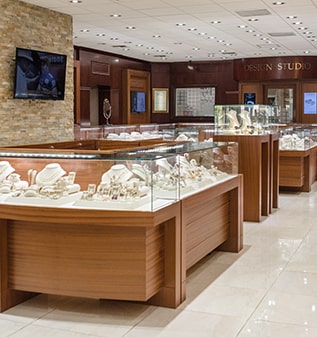 Visit us in real life.
4210 N. Federal Hwy.
Lighthouse Point, FL
33064
Visit us
Store location
Mon-Sat: —
Sunday:

Closed
4210 N. Federal Hwy.
Lighthouse Point, FL
33064