Jewelry Gifts for Animal Lovers
By

Jenna Fish
·
June 22, 2018
Animal lovers are everywhere. Some raise their pets like children, others adopt pets to save them from shelters and yet others spend their downtime working with humane societies to be around animals. The animal lovers in your life deserve a gift that matches their love for furry creatures, while making a classy statement about their affection for their four-legged friends. J.R. Dunn Jewelers has several lines of jewelry gifts for animal lovers that are sure to delight. These pieces never go out of style and are perfect for birthdays, holidays or to honor the life of a cherished pet.
J.R. Dunn's Commitment to Animals
J.R. Dunn began partnering with the Humane Society of Broward County in 2015, in an effort to help more animals get adopted. The program is called "Diamond in the Ruff". Each week, J.R. Dunn covers the adoption fee for one animal from the local humane society to help them get adopted. Since its inception, the program has seen more than 118 animals find their "furever" homes. J.R. Dunn is passionate about helping animals find loving homes.
As established, passionate animal lovers, J.R. Dunn takes an active role in helping local animals and local families make long-term connections and happier homes. In honor of everyone's furry friends, J.R. Dunn carries several collections of jewelry that features some of the best gifts for animal lovers. Read on to learn more about the Dog Fever Collection, the Cat Fever Collection and the Tender Voices Collection.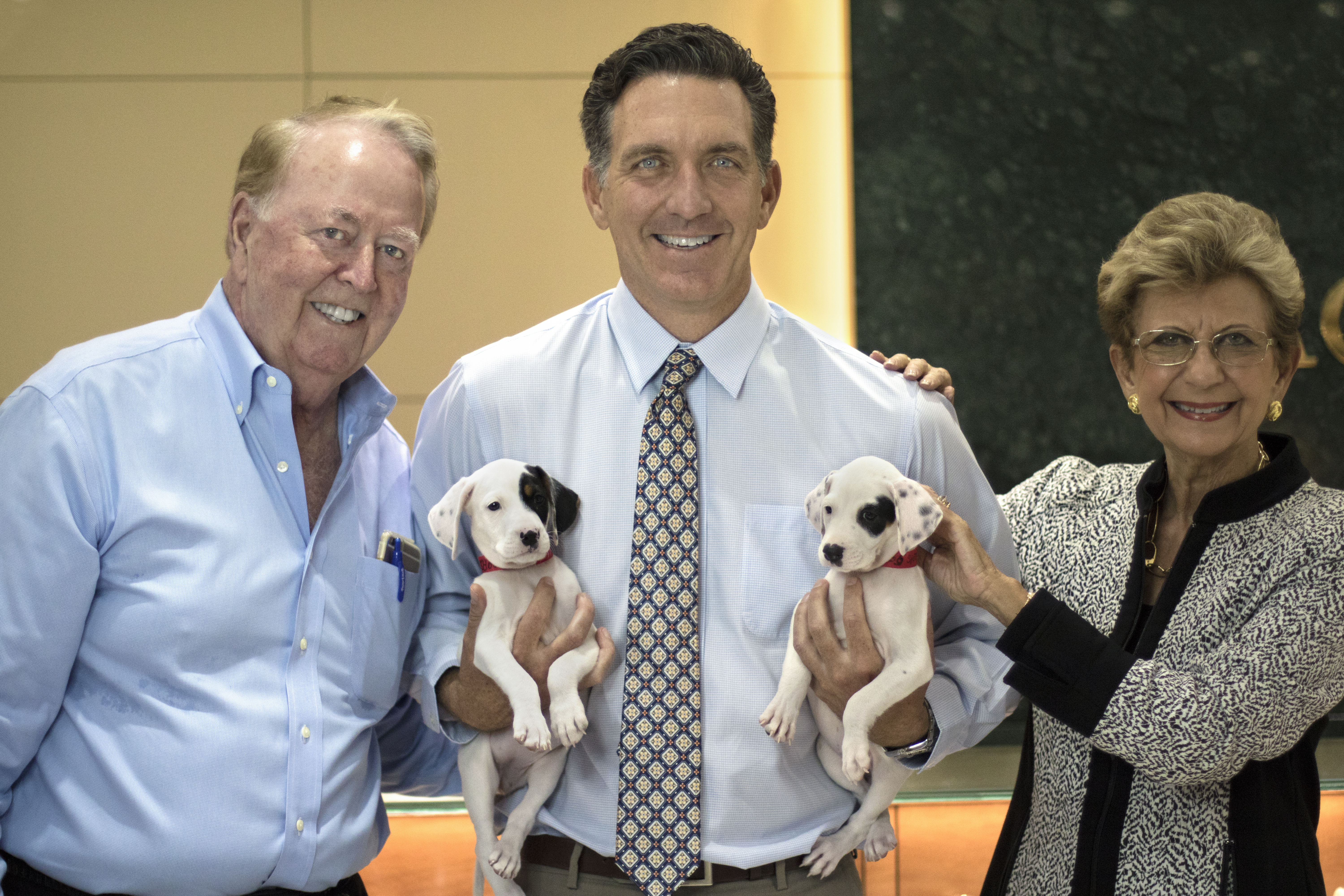 Dog Fever Collection
The Dog Fever Collection comes straight out of Milan. Each Italian-made piece is hand-crafted in stunning sterling silver, boasting several incredible jewelry gift ideas for the animal lovers in your life. Whether you want a ring to honor a recently passed canine friend or a bracelet to show off your current pup, Dog Fever's dog-centric jewelry is ideal for those who love their dogs as the members of family they are.
Dog Fever Rings
All Dog Fever rings are made of sterling silver and some are coated in colored enamel to provide additional details of the dogs they showcase. The hug rings are hugely popular as they feature dogs (in a variety of breeds) that gently wrap around your finger with the dog's head on one side and his back feet on the other, alluding the sweet pup is hugging your finger.
Purchase one or several hug rings for your animal loving friends and let them show off their passion for dogs. Check out the best-selling silver French Bulldog hug ring, the enamel Boston Terrier hug ring and the enamel Chihuahua hug ring.
Dog Fever Bracelets
Dog Fever has three main bracelet designs. The first is an adjustable bracelet with silver beads and a single dog head in sterling silver or sterling silver plus enamel. These bracelets are easily layered if you have multiple dogs of varying breeds, such as a Dachshund and a Pug, and they each have an adorable paw print element on the adjustable black cord. These bracelets are dainty and elegant yet can be worn with casual attire. Dog Fever also has a similar silver charm bracelet with dog-related charms and the same black adjustable cord with silver beads.
The second bracelet style is the classic hug bracelets. Similar to Dog Fever's hug rings, these bracelets feature a dog head on one side and hind feet on the other. Available in sterling silver as well as enamel-coated sterling silver, these adorable hug bracelets are available in many breeds, such as Yorkshire Terrier, Poodle, and Weimaraner.
The third Dog Fever bracelet style features black onyx or tiger eye beads with silver dog heads in various breeds. These hip bracelets are perfect for that trendy dog lover who loves showing off their sweet Labrador or adorable English Bulldog.
Dog Fever Earrings
Dog Fever's stud earrings are a cute and chic way for the dog lovers in your life to show off their favorite furry friend. Just as with the other jewelry pieces in the collection, all the earrings are sterling silver with some also coated in enamel for more colorful dog representations. There are several breed options available, but the silver French Bulldog studs and the enamel English Bulldog studs are some of the most popular Dog Fever earrings. Be sure to pick out a pair for the owner of your favorite pup.
Dog Fever Pendants
If you're looking for a charming pendant for your animal loving friend, Dog Fever has several excellent options. Silver dog heads, enamel dog heads and sterling silver origami dogs are all sure to delight any recipient. Be sure to check out the silver American Staffordshire pendant, the enamel German Shepherd pendant and the silver English Bulldog origami pendant. Dog tag pendants are also another popular choice for dog lovers who want to show off their favorite pup.
Other Accessories
If jewelry isn't exactly what you want for the dog lover in your life, check out some of Dog Fever's other accessories. Money clips, cufflinks and keychains featuring various breeds are favorites among animal lovers.
Cat Fever Collection
Looking to gift your favorite cat person? Have no fear. The Cat Fever Collection was designed for cat lovers who want to show off loud and proud that they love their cats as their family members. Similar to the Dog Fever Collection, this entire collection is made up of Italian-made, hand-crafted sterling silver pieces. Any piece from this collection will make a great gift for cat lovers who want to proudly display their affinity for their feline friends.
Cat Fever Rings
The Cat Fever hug rings are, by far, the most popular pieces in this collection. Made to look like the cat is hugging your finger, these rings are available in sterling silver or enamel-coated sterling silver. Choose from a variety of breeds, including Siamese, Bengal, Persian and many other options. Customize the colors, spot placement and more to make the rings look exactly like the cat of your cat-crazy friend!
If you don't want to select just one breed, opt for multiple breeds and allow your animal loving gift recipient to wear them individually or all at once. You may also consider the silver cat ear ring, which is a favorite among cat lovers who have multiple cats. The silver paw ring is another great choice if you aren't sure of which breed to choose or if you just want a more general cat-related jewelry gift.
Cat Fever Earrings
Cat Fever stud earrings are a great gift for cat lovers of all ages. Choose your preferred breed from the line of playful enamel-coated stud earrings. Black Enamel European studs, Norwegian Forest studs and others will all make great gifts for a birthday, personal milestone or holiday celebration.
Cat Fever Pendants
The Cat Fever Collection has one gorgeous pendant that is sure to knock any cat lover off their human paws. The origami standing cat pendant comes in a shining sterling silver and is a lovely yet unique way to represent the love a person has for their feline friend.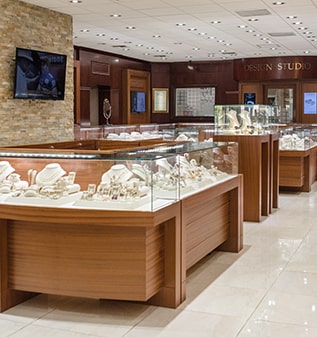 Visit us in real life.
4210 N. Federal Hwy.
Lighthouse Point, FL
33064
Visit us
Store location
Mon-Sat: —
Sunday:

Closed
4210 N. Federal Hwy.
Lighthouse Point, FL
33064