John Hardy 2016 Fall Trunk Show at J.R. Dunn Jewelers
By

Nina Glaser
·
August 30, 2016
A jewelry designer's work is never done, and you will be able to see the fruits of John Hardy's latest labor at the Fall 2016 Trunk Show at J.R. Dunn Jewelers on Saturday, September 10, 2016, from 10:00 a.m. to 6:00 p.m. at the showroom, located at 4210 North Federal Highway in Lighthouse Point, FL.
The purpose of the event is for you to see, admire and acquire that latest and greatest John Hardy designs for the fall season, specifically the new Modern Chain collection, stackable bracelets for men and women, and one-of-a-kind Cinta collection exclusives. Attendees will be able to meet and speak with friendly and knowledgeable John Hardy representatives to talk about the brand's earrings, necklaces, bracelets and rings. Join us to learn about the sustainable luxury brand, the better to make informed buying decisions!
Modern Chain is a refined, re-imagined extension of the John Hardy Classic chain collection; consider it a modern classic of the brand icon with more flat, slimmer links. Boldly contemporary and elegant bracelets, crafted in sterling silver, and sterling silver with a gold clasp, include men's styles that are cast to resemble the centuries-old rentai (woven, in Balinese) technique that takes place over several days. Women's bracelets feature supple chain with an innovative new link, resulting in a symmetrical and expressive pattern. Earrings, necklaces and rings that have been embellished with white diamonds or black sapphires round out this new collection.
John Hardy bracelets are designed to be worn, singly, stacked or layered with other pieces. Stacking has been, and will continue to be a big trend in the upcoming season. Authentic John Hardy pieces offer great diversity, from chain to cuff, bangle to coil, leather, and cord and bead bracelets.
Now in its 15th year, the John Hardy Cinta (love, in Indonesian) collection offers one-of-a-kind pieces for the jewelry aficionado and admirer.
Phone J.R. Dunn Jewelers at 954-782-5000 to learn more about the Fall 2016 John Hardy Trunk Show. Log-on to JRDunn.com or call 866-362-5787 to take advantage of online trunk show incentives from September 6-10, 2016.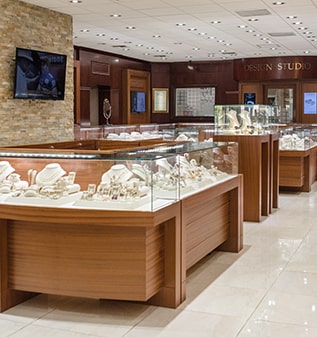 Visit us in real life.
4210 N. Federal Hwy.
Lighthouse Point, FL
33064
Visit us
Store location
Mon-Sat: —
Sunday:

Closed
4210 N. Federal Hwy.
Lighthouse Point, FL
33064