John Hardy Classic Chain: A Sustainable Luxury & Legacy
By

Nina Glaser
·
April 10, 2015
Ever since John Hardy unleashed his creative spirit to build a jewelry company on the island of Bali in the 1970s, the jewelry company bearing his name has been synonymous with the words "sustainable luxury." The inheritance brought forth all these years later -- the harmonious community among all who work at the compound – is one of its greatest legacies. The heritage of the 40-year-old company is rooted I respect: for the people, places and things among them.
One of the biggest design inspirations for John Hardy jewelry is nature. Nowhere is this more evident this coming season, than in the newly created Classic chain fully fashionable feather pieces, like the sterling silver Lava large kick cuff, with red, orange and yellow sapphire plumage. It has a hinged opening on one side, making it easy to put on and take off.  The bracelet is at-once delicate and dramatic, thanks to its color scheme and tell-tale woven-motif edging and work on the back grills (inner surface). The cuff beautifully exemplifies the detailed craftsmanship found in each and every John Hardy jewelry item.
This powerful and enduring piece of John Hardy jewelry, from John Hardy's most iconic collection, is destined to become a new heirloom.  It was masterminded by Head Designer and Creative Director Guy Bedarida, who has been at the helm of up to 200 of the brand's new styles created each season since 2007.  It undoubtedly adds a new-found diversity to the ever-evolving designs of the diverse collection.
J. R. Dunn Jewelers is delighted to be an authorized retailer for the John Hardy brand, sharing brand-new authentic products in their original packaging, complete with warranty. As such, we have a direct relationship with John Hardy, and are able to provide our clients with the latest products.
John Hardy products at JR Dunn Jewelers come direct from the manufacturer, and we keep a well-stocked inventory! Pieces can also be made-to-order.
Plus, we are able to present John Hardy trunks shows a number of times throughout the year with the latest products from the designer! Sign up for email alerts at www.jrdunn.com and be among the first notified about VIP events!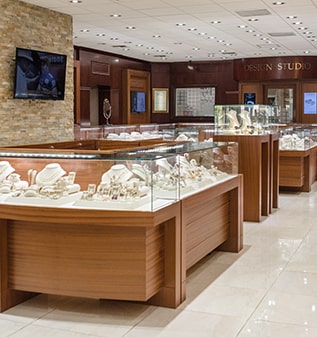 Visit us in real life.
4210 N. Federal Hwy.
Lighthouse Point, FL
33064
Visit us
Store location
Mon-Sat: —
Sunday:

Closed
4210 N. Federal Hwy.
Lighthouse Point, FL
33064