All About The John Hardy Limited Edition Macan Cuff
By

Nina Glaser
·
May 31, 2015
The design and production team at John Hardy have done it again, producing a limited-edition cuff that's exotic and exceptional for the John Hardy Fall 2015 collection: the women's Classic Chain Heritage limited edition Macan cuff with blue Paraiba tourmaline eyes.
The dramatic piece that is rich in symbolism, depicting the strength of the rare, large and powerful white tiger, was shown at the recent jewelry shows in Las Vegas, NV. Its abstract and figurative designs, crafted through etching and cut-work (ukiran) techniques tell a story, while the Classic Chain edge harkens back to the beginning of the brand's history. This is jewelry that is as beautiful on the inside as it is on the outside, thanks to an interior with traditional Balinese decoration that serves as a personalization of the master artisans who fashion the pieces by hand.
The new Macan cuff has an intricate design, rich texture and all the craftsmanship, quality and sustainability that you've come to expect from the John Hardy name (which has made them a household name in the jewelry world). The precious metals employed are 100 percent reclaimed silver and gold, and the Paraiba is a rare, colorful, brilliant and luminous stone.
Not a season goes by where John Hardy doesn't present a new interpretation of one of their community- , nature- , legend – or mythical-inspired designs, always driven by innovation and respect for tradition. The macan (Balinese for "tiger") represents bravery, passion and triumph, and serves as an inspiring talisman. In ancient Japanese mythology, the creature was known as a life force affiliated with the samurai warriors.
This handmade wearable piece of art is not only beautiful, it's comfortable, too, and it will only improve with age! The cuff exudes power, style and substance. Wear it every day for inspiration and as your signature jewelry that makes a statement.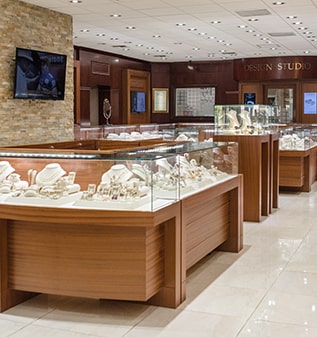 Visit us in real life.
4210 N. Federal Hwy.
Lighthouse Point, FL
33064
Visit us
Store location
Mon-Sat: —
Sunday:

Closed
4210 N. Federal Hwy.
Lighthouse Point, FL
33064
Save up to 15% on your first order.
Receive email updates on stuff you'll probably want to know about, including products, launches, and events. Unsubscribe anytime. Some exclusions apply…