John Hardy's Plant Bamboo Initiative Reaches One Million
By

Jenna Fish
·
August 23, 2017
John Hardy is celebrating their one-millionth bamboo planted in Bali, Indonesia, an incredible accomplishment after ten years of the 'Wear Bamboo. Plant Bamboo' initiative. The initiative was launched ten years ago, planting bamboo seedlings for each piece of the John Hardy Bamboo Collection sold. Through this and their other ventures, they have perfected the balance of sustainability and luxury.
Not only does bamboo play a significant socio-economic role in the community where the artisans live and craft the pieces, but also contributes to pure air, water and forest conservation. Bamboo is known for its intricate root system, playing a huge roll in the health of their ecosystem. The importance of being environmentally conscious has been and is still a crucial part of the brand.
The John Hardy Bamboo Collection features earrings, bracelets, necklaces, and rings resembling the lines and curvature of a bamboo plant. Available in yellow gold and sterling silver, certain pieces are accented with black sapphire and diamond details. On the interior of each piece of the collection is an engraved number, signifying how many bamboo seedlings will be planted for that purchase. The more expensive of a piece you purchase, the more bamboo seedlings are planted.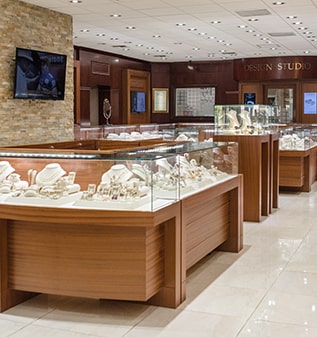 Visit us in real life.
4210 N. Federal Hwy.
Lighthouse Point, FL
33064
Visit us
Store location
Mon-Sat: —
Sunday:

Closed
4210 N. Federal Hwy.
Lighthouse Point, FL
33064