J.R. Dunn Jewelers Aims to Help Every Dog Have Its Day
By

Nina Glaser
·
July 15, 2016
When Jim Dunn, co-owner of J.R. Dunn Jewelers in Lighthouse Point, FL was a boy, boxers (of the canine persuasion) were among his best friends. His passion for pooches continues to this day, influencing his business life.
J.R Dunn Jewelers is proud to be among the authorized retailers for the innovative Dog Fever jewelry. Hand-crafted, designed-in-Italy breed-specific pieces of jewelry include rings, pendants and earrings crafted in sterling silver and silver finished in colorful enamel. You will find full-figure as well as sculpted heads available. The dog-centric merchandise is a style standout for people who put on the dog – literally! From cute and cuddly to delightfully dignified, the canine companions as accessories are utterly captivating, and bound to start more than a few conversations.
Jim's wife Ann Marie and son Sean are also involved in, and committed to, bringing attention to animal welfare. This is evident in J.R. Dunn Jewelers' relationship with the Humane Society of Broward County. J.R. Dunn has been paying the adoption fee for one domestic animal per week since October 2015 for adopters. You can learn more about this labor of love, dubbed, "Diamond in the Ruff," on social media outlets, including Facebook. Many dogs and cats have been placed in homes during the program that will run for a full year, living the lives they were meant to live as valued members of a family unit. Many adoptions were finalized within days of the pets being seen on the shelter's web site or J.R. Dunn Jewelers' Facebook page. This includes older pets, those whose breeds may have been misunderstood, and homeless pets classified as difficult to place.
You are invited to see the Dog Fever jewelry collection online at JRDunn.com now, or visit the J.R. Dunn Jewelers showroom at the end of August.
The animal jewelry will attract your attention, and pieces will quickly become the pets of your jewelry collection!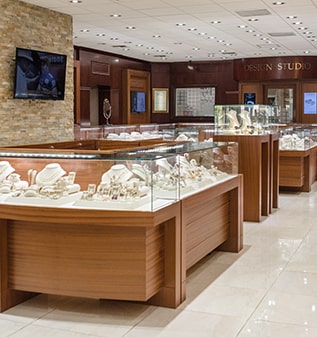 Visit us in real life.
4210 N. Federal Hwy.
Lighthouse Point, FL
33064
Visit us
Store location
Mon-Sat: —
Sunday:

Closed
4210 N. Federal Hwy.
Lighthouse Point, FL
33064