Mikimoto South Sea Pearls Brings Tahiti to JR Dunn®
By

Nina Glaser
·
October 20, 2015
J.R. Dunn Jewelers and Mikimoto are bringing a bit of drama to south Florida on October 24, 2015. That's when an exclusive Mikimoto Trunk Show makes its debut at J.R. Dunn Jewelers' Lighthouse Point showroom. South Sea Pearls will be a highlight, with white, golden and black pearl pieces available.
The black South Sea pearl is a natural beauty. They are impressively dramatic in size. Black pearls are produced by black-lipped oysters in the warm waters of Tahiti and French Polynesia. The pearl's depth of color is determined by the amount of black nacre secreted by the oyster. Common shapes are round, oval teardrop or baroque. South Sea pearls are impressive in size, and come in various colors, shapes and sizes. The highly sought after gem has a brilliant, mirror-like luster. Black pearls have many colors. The shining spheres may be blue-black or a soft dove gray. Overtones include green, rose and blue. The colors are vibrant, and appear differently, based on your viewpoint.
The black South Sea pearl is treasured all over the world. The classic gem is used in current pieces of jewelry through designs by Mikimoto. View exclusive merchandise and speak to a representative between 10:00 a.m. and 6:00 p.m. at 4210 N. Federal Highway on Saturday! Among the noteworthy gems: Twist Black South Sea pearl and diamond drop earrings, and Milano My Dear black South Sea pearl and pink sapphire heart drop earrings.
Take a sneak peek at jrdunn.com, the jewelers' web site right now! You can place an online order from now until the show is over. Call 866-362-5787 to speak with a jewelry specialist.
Call J.R. Dunn Jewelers at 954-782-5000 for more information about the Mikimoto Trunk Show.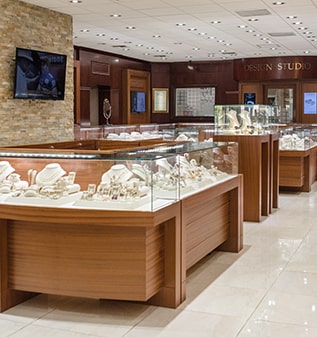 Visit us in real life.
4210 N. Federal Hwy.
Lighthouse Point, FL
33064
Visit us
Store location
Mon-Sat: —
Sunday:

Closed
4210 N. Federal Hwy.
Lighthouse Point, FL
33064
Save up to 15% on your first order.
Receive email updates on stuff you'll probably want to know about, including products, launches, and events. Unsubscribe anytime. Some exclusions apply…