Philip Stein's Prestige Chronograph Watch Hits a Major League Home Run
By

Nina Glaser
·
August 29, 2015
Philip Stein Watches has been named the official luxury timepiece of the New York Yankees. In recognition of this honor, a new Prestige collection timepiece is being released. Philip Stein natural frequency technology is at the core of the product. A disk to harnesses and channels the beneficial natural frequencies around us. This may help improve focus. Wearers may be better able to cope with stress. They may experience greater calm. Have more energy. Increased balance, relaxation and sleep. Along with feelings of centeredness and order.
The NYY Men's Prestige Chronograph pays homage to the notable baseball dynasty. The watch has a navy blue and silver color scheme, with notes of pinstripes throughout. Refined and sophisticated, it was designed for those who like the finer things in life. A life-sized version of the face will be on the walls of many of the luxury suites at Yankee Stadium in the Bronx (NY).
The announcement about Philip Stein joining Major League Baseball came early in August 2015. Both Philip Stein and the Yankees have character and pedigree. And achieved success in their respective fields. Each presents the benefits that come from teamwork. Everyone involved works to create something that sets them apart from the competition!
Philip Stein is a lifestyle brand focused on luxury with a purpose. A dual purpose, in the case of the NYY Prestige Chronograph: improved well-being and sportsmanship! Hats off to the team and the terrific timepieces!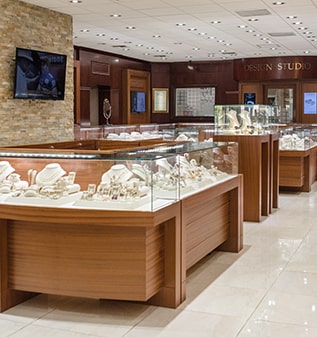 Visit us in real life.
4210 N. Federal Hwy.
Lighthouse Point, FL
33064
Visit us
Store location
Mon-Sat: —
Sunday:

Closed
4210 N. Federal Hwy.
Lighthouse Point, FL
33064
Save up to 15% on your first order.
Receive email updates on stuff you'll probably want to know about, including products, launches, and events. Unsubscribe anytime. Some exclusions apply…