Rolex Basel 2013 | Latest Rolex Models 2013 - 2014
By

Sean Dunn
·
April 24, 2013
Tonight is a nail biter! As authorized Rolex jewelers and huge Rolex aficionados, we at J.R. Dunn Jewelers are very excited to see what Rolex unveils on their website for Basel 2013 in mere couple of hours. There is so much speculation on the web in regards to what will be released; Will it be a new Daytona II in celebration of it's 50th anniversary or will it be the proliferation of the Yachtmaster II being fabricated in stainless steel. The official Rolex website, www.rolex.com, is starting to reveal some interesting clues. It appears like the new Rolex model for 2013 has a triplock winding crown, which indicates this new release will be a 'Sports Model'. The rendering and the cropped photo is in black and white so it is tough to tell what metal the new release is actually fabricated. Could it be a Platinum Daytona or a solid Everose Yachmaster II or perhaps both? The fact of the matter is the only people who know are the fine folks at Rolex. There is nobody even close to them when it comes to building anticipation and keeping world guessing at what the next great timepiece will be (at least for one more night this year anyways)! Stay tuned...We are headed for Basel to find out when the new Rolex models will be arriving in the states and ultimately right here at J.R. Dunn Jewelers, your Official Rolex Jeweler in South Florida.
UPDATE:
4/24/2013 - Rolex has updated their official website www.rolex.com with all of the exciting launches for 2013.  Perhaps the the most stunning visually is the oyster perpetual Cosmograph Daytona in 950 platinum.
Stunning new oyster perpetual Cosmograph Daytona to celebrate 50 years of the original launch.
Nobody says it better than Rolex themselves, credit Rolex website.
'At BASELWORLD 2013, Rolex is introducing a new prestigious version of the Oyster Perpetual COSMOGRAPH DAYTONA, the emblematic model launched in 1963, exactly 50 years ago this year. This legendary chronograph is proposed, for the first time, entirely in 950 platinum, the noblest of precious metals. It is equipped with a chestnut brown monobloc CERACHROM bezel in ceramic and an ice blue dial.'
Other fantastic models released are the YM II in stainless steel with a stunning blue cerachrom bezel and a new Rolex GMT with a handsome blue and black bezel.
For all of the latest information and stunning pictures of these exciting new Rolex watches please visit the official Rolex website.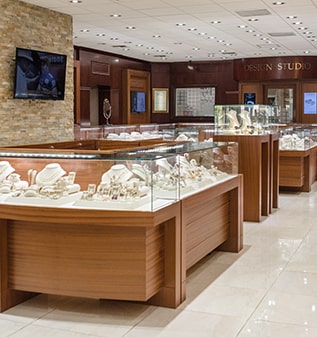 Visit us in real life.
4210 N. Federal Hwy.
Lighthouse Point, FL
33064
Visit us
Store location
Mon-Sat: —
Sunday:

Closed
4210 N. Federal Hwy.
Lighthouse Point, FL
33064