Save the Date: The Art of Diamonds Event, Saturday, February 10th
By

Jenna Fish
·
January 29, 2018
Join us in our showroom from 10am – 6pm, on Saturday, February 10th, one day only, to discover The Art of Diamonds. We're combining two things we adore—a huge selection of red carpet worthy diamonds up to 20 carats + unique, one-of-a-kind art by the world-famous Angie Crabtree.
Red carpet worthy diamonds...
We will be showcasing our best selection of the year of beautiful GIA certified diamonds, including a selection of large, fancy colored diamonds in all shapes and sizes. Whether you are looking to trade up your pair of diamond studs for a larger size or find that special Valentine's Day gift, you'll find it at The Art of Diamonds. Men, listen up! This is also the perfect opportunity to find a beautiful engagement ring that is unique to the woman you love.
It doesn't stop there...
Not only are we going to have some serious bling for you to see, but we're also flying in Angie Crabtree, the world's first and only professional diamond portraitist. See her paint live at The Art of Diamonds—an incredibly unique experience. First gaining her fame in the jewelry industry via Instagram, she now paints for private clients and corporations worldwide. Painted in oil on canvas, each painting is comprised of several thin layers of color, taking 3 to 6 months to complete. See Angie's work on her Instagram as well as featured on our Instagram.
We can't wait to see you at The Art of Diamonds, February 10th at J.R. Dunn Jewelers.
4210 N. Federal Highway | Lighthouse Point, FL 33064 | 954.782.5000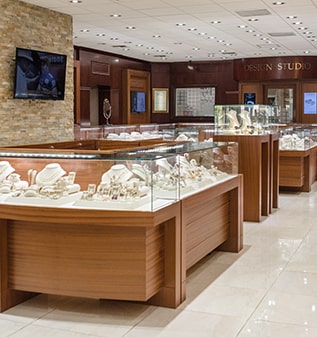 Visit us in real life.
4210 N. Federal Hwy.
Lighthouse Point, FL
33064
Visit us
Store location
Mon-Sat: —
Sunday:

Closed
4210 N. Federal Hwy.
Lighthouse Point, FL
33064