Blog
Every year, jewelers from around the world gather in Las Vegas for the JCK jewelry show, showcasing the hottest and most sought-after trends among the industry. The hot trend this year dominating the show are east-west engagement rings, going against bridal traditions as we know it.

East - West engagement rings showcase the diamond being....
By

Jenna Fish
·
June 9, 2017
What kind of bridal and fashion jewelry do women want? Tacori! And when do they want it? All the time, but especially during J.R. Dunn Jewelers' annual Tacori Weekend!
This year, visit the J.R. Dunn Jewelers showroom at 4210 N. Federal Highway in Lighthouse Point, FL on November 5-6, 2016 to find the engagement ring of her dreams, and his-and-her wedding bands that complement each other as beautifully as the two of you do!
You'll be able to meet a Tacori specialist and see more than 500 engagement rings in.....
By

Nina Glaser
·
October 26, 2016
There's a new entry in the field of retailers selling online directly to consumers: Tacori.
J.R. Dunn is pleased to welcome the fashion and bridal designer to the growing mix of designers who sell jewelry direct to consumer in cyberspace. Designer's web sites generally tell a brand's history, display the craftsmanship and quality of merchandise in a user-friendly way that is largely controlled by brand itself. "They do a fantastic job of romancing and solidifying why a consumer may want a particular piece" says Sean Dunn. "But when it comes time to buy, we are banking on our customers coming back to us online because of the experience we offer."
J.R. Dunn Jewelers in Lighthouse Point.....
By

Nina Glaser
·
January 28, 2016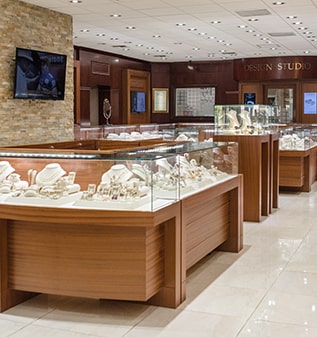 Visit us in real life.
4210 N. Federal Hwy.
Lighthouse Point, FL
33064
Visit us
Store location
Mon-Sat: —
Sunday:

Closed
4210 N. Federal Hwy.
Lighthouse Point, FL
33064
Save up to 15% on your first order.
Receive email updates on stuff you'll probably want to know about, including products, launches, and events. Unsubscribe anytime. Some exclusions apply…