Blog
Stand out in a crowd with a ring or wedding band from Lashbrook Designs, an American company that designs and manufactures standout bridal jewelry for men!
Whatever your style, there is a Lashbrook ring that will fit, and fit comfortably! Tens of thousands of different men's wedding bands, created from more than 10 different performance metals, are designed and produced in the brand's state-of-the-art production facility in Utah. Alternative metals include a space-grade titanium alloy, carbon fiber, cobalt chrome, zirconium, mokume gane (Japanese for wood grain metal), and.....
By

Nina Glaser
·
August 3, 2016
You've found the girl, now it's time to find the engagement ring. Where do you start? A good beginning is to narrow down the seemingly endless possibilities by researching the latest trends. And remember: less stress means greater success!
By

Nina Glaser
·
April 8, 2015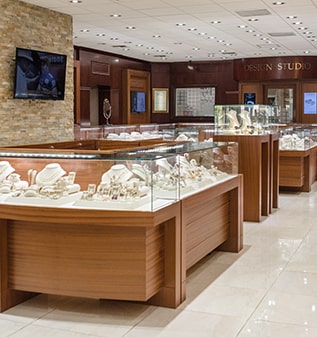 Visit us in real life.
4210 N. Federal Hwy.
Lighthouse Point, FL
33064
Visit us
Store location
Mon-Sat: —
Sunday:

Closed
4210 N. Federal Hwy.
Lighthouse Point, FL
33064