The Diamond Empowerment Fund Bracelet Does Good!
By

Nina Glaser
·
July 3, 2015
The Diamond Empowerment Fund (DEF) is introducing a new version of the Green Charity Bracelet, part of The Green Bracelet Initiative that raises funds to support educational initiatives to empower the next generation of leaders in diamond communities around the world, including Africa and India, and J.R. Dunn Jewelers has them!
The stretch bracelet is crafted with 8mm green malachite beads and has a gold-tone station with two polished diamond accents. The small size features 18 beads and measures 6.5". The large size has 21 beads and measures 7.5" long. Both cost is $125. Each bracelet is assembled in the U.S. and comes in a gift box. The bracelet elements are no accident! Green is the color of a number of African flags and is symbolic of growth. The diamond accents represent the bright futures of those who are fortune enough to have access to higher education as a result of the support the DEF receives. They've been seen on the wrists of some prominent figures from the film, music and sports worlds who understand the importance of being socially conscious.
Every purchase makes a difference! More than two thousand college-age students have received financial assistance or been awarded scholarships to assist with the costs of tuition, supplies, meals and more, thanks to the generous support of the DEF. Currently, funds raised total more than one billion dollars!

The Diamond Empowerment Fund is a non-profit global organization founded by hip hop mogul and entrepreneur Russell Simmons and leaders in the diamond and jewelry industry. Since 2007, it has taken actions to realize its mission to help diamond communities become stable, prosperous and socially empowered.
J.R. Dunn Jewelers is proud to carry the Green Charity Bracelet and be recognized as a Diamonds Do Good Supporter. We are actively participating in The Green Bracelet Initiative as a force for change. JR Dunn adheres to the Kimberly Process Certification Scheme and System of Warranties created by the World Diamond Council, doing everything in our power to ensure that our diamonds are conflict-free. We support the DEF's programs of youth leadership, development, educational empowerment and entrepreneurial skills-building.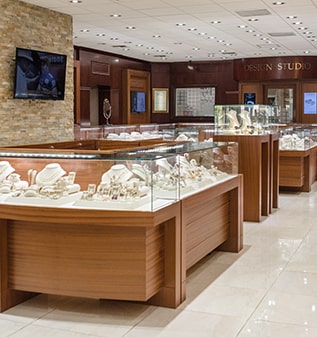 Visit us in real life.
4210 N. Federal Hwy.
Lighthouse Point, FL
33064
Visit us
Store location
Mon-Sat: —
Sunday:

Closed
4210 N. Federal Hwy.
Lighthouse Point, FL
33064