Why a Rolex® Watch Is the Perfect Father's Day Gift
By

Jenna Fish
·
June 15, 2018
Rolex watches are synonymous with sophistication, quality craftsmanship, and luxury. They are coveted by men and they are worn proudly. All Rolex watches are made with the most exclusive materials and crafted with the utmost precision, leading to a masterpiece of a watch that exudes sophistication and class. No matter who you're buying a gift for this Father's Day, whether it be your dad, your grandfather, your husband, an uncle or another father-figure, a Rolex watch is a timeless gift that is sure leave them speechless. They bring a joy that is unmatched when it comes to receiving gifts, and you are sure to make this Father's Day memorable when you purchase one for a special man in your life.
It Shows How Much You Care
You wouldn't buy one for just anyone. Purchasing a luxurious timepiece like a Rolex is a way to show your dad or husband that you care about him in a big way and that you love him tremendously. It also shows that he is special to you in a way that no one else is. Father's Day is all about honoring your dad or father figure, and you don't want to waste your time or effort purchasing a gift that is going to be forgotten in a few weeks. Instead of buying Dad a gift that he might enjoy for a short time, consider purchasing him what might be the best gift he's ever received.
It Is the Perfect Watch for All Occasions
He can wear his Rolex for any occasion, including a day at the office, an afternoon on the golf course, or a black-tie corporate gala. No matter where he spends his time, he can wear his luxurious timepiece with pride day in and day out, all the while sharing with his friends and colleagues about how he received this classic and sophisticated Rolex watch as a gift for Father's Day.
Because they are made with the most refined materials and are crafted with the utmost precision, they are durable, sturdy, and robust. This means that even if he spends a lot of time outdoors, whether in a humid climate, dry climate and other extreme temperatures or weather conditions, his Rolex will stand up to the elements and remain resilient for years.
It Holds Its Value
We're not suggesting that he will ever want to let go of his Rolex, but most dads love a great investment. Many Rolex watches actually appreciate over time, primarily due to the patented innovative components and the expertise with which Rolexes are designed and assembled. Rolex watches have a patented Superaltive Chronometer movement that is certified by the Contrôle Suisse des Chronomètres (COSC), the Official Swiss Chronometer Testing Institute in Switzerland. The finest quality materials and meticulous attention to detail goes into each Rolex are unmatched in the watchmaking industry, and the value of a Rolex is unbeatable.
It Never Goes Out of Style
Rolex watches are the epitome of timelessness. They are classic icons of sophistication, and their designs truly span across generational gaps and decades of style. No matter how old or young he is, a Rolex watch is something he will cherish now and for years to come. It will always be something he can wear to any event and for any occasion. Rolex watches will never be considered outdated or unfashionable. Rather, they will continue to be remarkable symbols of style, class and timelessness for decades to come.
They are available in a variety of collections and styles, ensuring that you find something perfect for whoever you're buying one for. All-metal watches are typically available in yellow gold, white gold, everose gold, and platinum and steel. Other watches offer the option of non-metal bracelets made of leather. Many Rolex watches are adorned with diamonds, mother of pearl or other precious stones. Whether he wants a bold, robust and masculine watch or a more refined watch, Rolex has something that he is sure to love.
It Becomes a Family Heirloom
Rolex watches are often passed on from generation to generation, mainly due to their long-lasting reliability and durability, as well as their timelessness and invaluable nature. They have become cherished heirlooms for many families, and many young boys eagerly anticipate the day when they will receive their father's Rolex. Whether you're purchasing one for your own father or for another father-figure in your life, giving him the gift of an heirloom-worthy treasure is something that he will remember and appreciate forever.
Get in Touch with Us
Whether you're just beginning the search for the perfect Rolex watch for Dad or you have already selected the perfect timepiece for this Father's Day, get in touch with our team of professional Rolex experts. We would love to help you purchase this one-of-a-kind gift for your dad, and as an Official Rolex Jeweler we can assist you in finding the perfect one.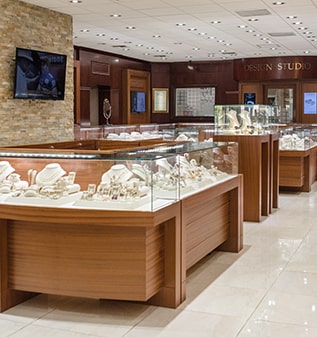 Visit us in real life.
4210 N. Federal Hwy.
Lighthouse Point, FL
33064
Visit us
Store location
Mon-Sat: —
Sunday:

Closed
4210 N. Federal Hwy.
Lighthouse Point, FL
33064