Treat your loved one extra special on her birthday this year by surprising her with her own birthstone jewelry. The Aquamarine birthstone is reserved for those born in March. Aquamarine is a breathtaking birthstone that ranges from a greenish blue color to a blue-green color, resembling the serene color of the sea. Aquamarine is a tranquil birthstone, known for releasing fear and calming nerves. Imagine the pure joy that will come over your significant other's face as she opens a box of breathtaking Aquamarine earrings. Present your best friend with a stunning Aquamarine bracelet to leave a lasting impression. Your mother will be thrilled to receive a personalized Aquamarine ring in honor of her March birthday. Add some sparkle to her ensemble by presenting your loved one with a serene, Aquamarine necklace. Whichever style you choose, J.R. Dunn Jewelers is sure to have something she will love!
March Aquamarine Birthstone Jewelry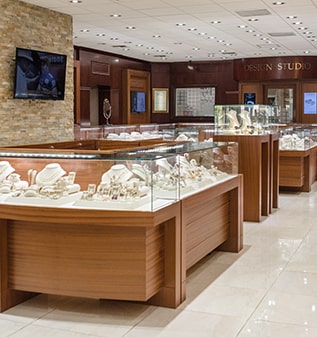 Visit us in real life.
4210 N. Federal Hwy.
Lighthouse Point, FL
33064
Visit us
Store location
Mon-Sat: —
Sunday:

Closed
4210 N. Federal Hwy.
Lighthouse Point, FL
33064
Save up to 15% on your first order.
Receive email updates on stuff you'll probably want to know about, including products, launches, and events. Unsubscribe anytime. Some exclusions apply…