Aaron Basha Charm Bracelets and Holders
We know the story, its not a new one... a precious addition enters the family and the occasion is marked with a Aaron Basha baby shoe. But soon there is another, and perhaps another, and even another? Aaron Basha has created characters so silly and endearing that you won't stop at just one. So why try? Pick a necklace or charm bracelet with the same quality and workmanship as your growing collection of charms. Fine French enamel and 18kt gold make these the perfect collectors treasure. They are the 'ultimate personal tribute for mothers, mothers-to-be, grandmothers and children.
There are no products matching the selection
Please try one of our top searches below or a generic search term like "diamond necklace" or "rose gold".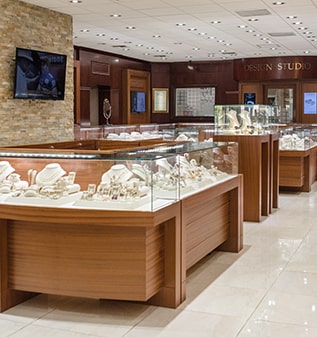 Visit us in real life.
4210 N. Federal Hwy.
Lighthouse Point, FL
33064
Visit us
Store location
Mon-Sat: —
Sunday:

Closed
4210 N. Federal Hwy.
Lighthouse Point, FL
33064
Save up to 15% on your first order.
Receive email updates on stuff you'll probably want to know about, including products, launches, and events. Unsubscribe anytime. Some exclusions apply…