Take 10% off your first order

+ free 2-day shipping with:

BLING10

›



There is a John Hardy Classic Chain earring for everyone. Some are delicate and some are dramatic. From knots to door knockers. Studs to hoops. And drops to chandeliers. You will find circles, squares, braids, feathers and snakes. Hand-crafted in sterling silver and 18kt yellow gold.

Do you dig diamonds? The collection has you covered. This precious gem is one of the stones used. Color plays a big part in some designs. Sapphires in all shades, including red, orange, yellow, pink, blue and black. Blue topaz. Purple and green amethyst. Citrine and moon quartz, too. Make your rainbow connection!

Every pair of John Hardy earrings has a history. There is a story behind its design. And another of the artist who created it. He or she is descended from the kings of the island nation of Bali. The earrings were made by hand. With care and craftsmanship.
John Hardy Chain Earrings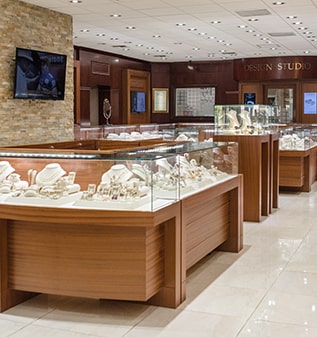 Visit us in real life.
4210 N. Federal Hwy.
Lighthouse Point, FL
33064
Visit us
Store location
Mon-Sat: —
Sunday:

Closed
4210 N. Federal Hwy.
Lighthouse Point, FL
33064
Save up to 15% on your first order.
Receive email updates on stuff you'll probably want to know about, including products, launches, and events. Unsubscribe anytime. Some exclusions apply…