Take 10% off your first order

+ free 2-day shipping with:

BLING10

›
John Hardy Mens Cufflinks & Accessories
Explore Southeast Asian-style and accessorize with this man-about-town assortment of inventive John Hardy cufflinks. Chocolate diamonds pave the way to eye-catching elegance in the Classic Silver & Pink Bronze Square Cufflinks. For something unmistakably "island," opt for the smooth light and dark pebble textures found in the Lava Black Sapphire Cufflinks. Assert your authority with the hawkish Eagle Head Cufflinks or add a hint of African safari by sporting a pair of Bedeg Horn Silver tusks. Square-jawed formality has rarely been flattered more than by the shine of John Hardy Dot's Gold & Silver Pyramid Cufflinks, where compact units of 18-karat yellow orbs stand at attention—or suggest a roll of the dice—on a black sterling silver surface. With its unparalleled style and calculated execution, John Hardy continues to set the bar for men's accessories.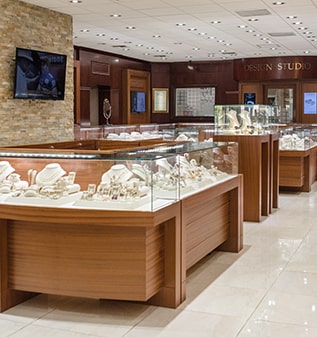 Visit us in real life.
4210 N. Federal Hwy.
Lighthouse Point, FL
33064
Visit us
Store location
Mon-Sat: —
Sunday:

Closed
4210 N. Federal Hwy.
Lighthouse Point, FL
33064
Save up to 15% on your first order.
Receive email updates on stuff you'll probably want to know about, including products, launches, and events. Unsubscribe anytime. Some exclusions apply…