Take 10% off your first order

+ free 2-day shipping with:

BLING10

›
Figurative motifs and exotic designs that conjure a world of ancient East Asian mysticism will delight your imagination throughout the Necklaces & Pendants collection by John Hardy. The dragon slithers full-force, in a serpentine pose, across a "lava" surface of embedded black sapphires in the Oval Dragon Gold & Silver Pendant. Two hand-carved dragons face off in the Naga Round Drop Pendant, each one isolated within silver panels surrounded by 18-karat yellow gold spheres. For a more enigmatic image, try the teardrop-shaped Marquise Black Sapphire Pendant, which features an elegant pattern of sterling silver semi-circles looming over pockets of dark stone. No fewer than 5 dragons, 4 of them in interlocking circles, dwell in the fanciful Naga Mother of Pearl Sautoir; the 5th and largest dragon gazes on in triumph! Peruse the complete collection and get transported to a time of myth and legend.
John Hardy Naga Necklaces & Pendants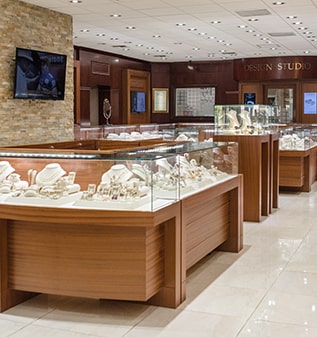 Visit us in real life.
4210 N. Federal Hwy.
Lighthouse Point, FL
33064
Visit us
Store location
Mon-Sat: —
Sunday:

Closed
4210 N. Federal Hwy.
Lighthouse Point, FL
33064