Wrap your wrist in a brilliant bracelet from Phillips House! There is a wide range of styles, materials and price points available. Whether you prefer petite or big and bold, Phillips House has got you covered! From the adorable diamond-adorned wire bracelet to wider models with hammered texture, there is something for everyone! Choose from 14kt white, yellow and rose gold pieces embellished with diamonds and gemstones.
The Affair collection features bracelets that you can wear anywhere and everywhere! They work equally well in formal and informal situations, from morning to evening. The pave diamond "buttons" will turn your "love it!" switch on! Light and bright, the Phillips House Affair bracelets are a pretty part of the designers' suite that includes earrings, necklaces and rings.
The brand's Love Always bracelets offer a sophisticated style to wear every day. The oval-shaped pieces were designed with a woman's wrist in mind. Their exclusive one-hand closure allow for an easy-on-easy-off, all by oneself! Additionally, the interior message of "Love Always," is a constant reminder to the wearer that they are cared for. The piece is a Phillips House icon that is as beautiful on the inside as it is on the outside.
The attraction to, and for, your Phillips House bracelet will be undeniable!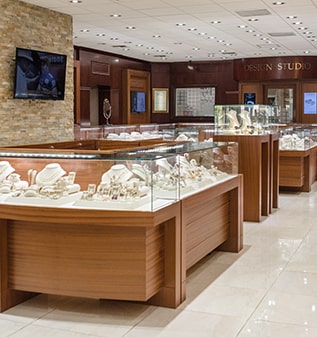 Visit us in real life.
4210 N. Federal Hwy.
Lighthouse Point, FL
33064
Visit us
Store location
Mon-Sat: —
Sunday:

Closed
4210 N. Federal Hwy.
Lighthouse Point, FL
33064
Save up to 15% on your first order.
Receive email updates on stuff you'll probably want to know about, including products, launches, and events. Unsubscribe anytime. Some exclusions apply…