The unique and precise Italian craftsmanship of the Visconti pens will bestow you with elegance and poise that is only rivaled by Van Gogh's very paintings themselves. These steel and stainless-steel pens are the perfect writing instrument suited for any gender.
Available in two models, the rollerball and ballpoint pens feature Van Gogh's most famous paintings illustrated in a remarkable and aesthetically pleasing fashion. These works of art include the incredible "Self Portrait", "The Starry Night", and "Irises". The pens design is nothing short of magnificent and inspires creativity equal to that of Vincent Van Gogh himself. In addition to the work of art, the pen is accented with a ring engraved with the artist's name, steel nib, palladium trim, a magnetic closure, and an arc clip.
And even more – now you can personalize the treasure with initials thanks to Visconti's unique, patented MyPen System, and turn it into a memorable precious gift.
There are no products matching the selection
Please try one of our top searches below or a generic search term like "diamond necklace" or "rose gold".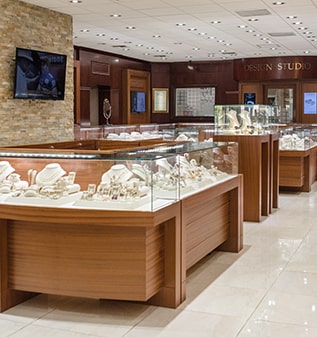 Visit us in real life.
4210 N. Federal Hwy.
Lighthouse Point, FL
33064
Visit us
Store location
Mon-Sat: —
Sunday:

Closed
4210 N. Federal Hwy.
Lighthouse Point, FL
33064