New Zoe Chicco Jewelry
Zoe Chicco 14kt gold and diamond jewelry sparkles and shines! Necklaces and rings are easy to layer.
Check out a geometric eyelash necklace with diamond, princess-shaped diamond ring and diamond V ring. Showcase your sentiment with the #trulove ID necklace, which can easily be adapted with your own personalized message, with or without the homage to social media.
Bezel-set diamonds, featured on a curved, graduated necklace and single-gem necklace, along with a three-diamond stack ring, tiny station and two-diamond rings, and 10-bezel diamond ring go with everything and are appropriate to go everywhere!
Turquoise rings, in a single round or starburst style with a diamond add a pop of color when wrapped around your finger. Lend your ears to a pair of pearl wire earrings, or stud earrings with a trio of diamonds, too.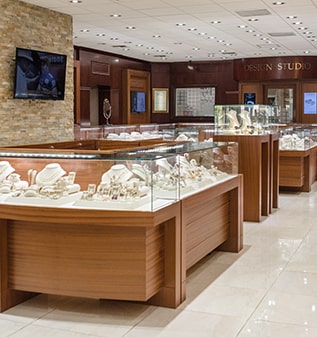 Visit us in real life.
4210 N. Federal Hwy.
Lighthouse Point, FL
33064
Visit us
Store location
Mon-Sat: —
Sunday:

Closed
4210 N. Federal Hwy.
Lighthouse Point, FL
33064
Save up to 15% on your first order.
Receive email updates on stuff you'll probably want to know about, including products, launches, and events. Unsubscribe anytime. Some exclusions apply…