Anna Sheffield
Unique Engagement Rings
Every Anna Sheffield engagement ring is eccentric, yet still holds a timeless presence. The result is powerful statement jewelry that is both distinct and intimate. Sheffield features a number of extraordinary band styles, one of the most popular being the Tiara band. Coming in an assortment of sizes and designs, this nesting band adds perfect emphasis to any engagement ring. With gemstones ranging from traditional white diamonds to intense black, Anna Sheffield rings allow people to express their individual style. These different metals and gemstones come together creating inspired combinations meant to symbolize the energy that brings moments to life.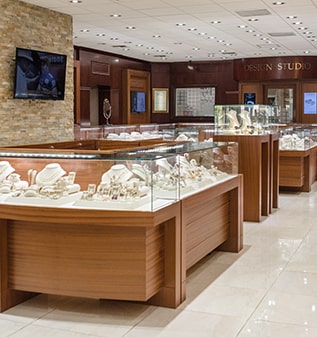 Visit us in real life.
4210 N. Federal Hwy.
Lighthouse Point, FL
33064
Visit us
Store location
Mon-Sat: —
Sunday:

Closed
4210 N. Federal Hwy.
Lighthouse Point, FL
33064