All About Philip Stein Lifestyle Accessories
Philip Stein is a well being technology and lifestyle brand. The firm's the central idea and guiding principle is to "Live in Tune." This innovative outlook has brought many innovative products to market, beginning in 2002, with a luxury watch that incorporated frequency-based technology based on the findings of two renowned German scientists, Hans Berger and Winfried Otto Schumann.
Trendsetting Philip Stein founders Rina and Will Stein, a watch designer and marketer, respectively, combined their decades-long knowledge and skills to develop an iconic brand in collaboration with experts in the field of frequency technology. The rest, as they say, is history (and history in-the-making, as the Philip Stein research lab in Vancouver, B.C. works continuously to utilize Natural Frequency Technology [NFT] to improve quality-of-life).
All of the accessories that Philip Stein manufactures, whether watch, bracelet, sleep accessory or wine wand, are companions to modern living. Every product was designed to help people live better. They all carry Philip Stein's proprietary NFT in a disk, which acts like an antenna, harnessing the beneficial natural frequencies around us and channeling them to the body.
The brand's watches, including Prestige, Signature and Classic models for both men and women. The timepieces, as well as the line's Signature and Horizon bracelets may help individuals copy with stress and improve focus. Comfortable and easy-to-wear Philip Stein sleep bracelets were designed to support better sleep naturally and promote a more refreshed wakening. The Wine Wand, the newest entry to the marketplace, accelerates the breathing process of the liquid, making it ready-to-drink within minutes! All of these offerings from Philip Stein have a winning combination of high-quality materials and craftsmanship, exquisite design and innovative technology.
Philip Stein acknowledges, as a company, that each person may experience the benefits of the products differently. Further, Philip Stein merchandise should not be considered medical devices. Items are not recommended for children, and people are advised to consult their physician before wearing a piece.
Advantages shared include feelings of order, better sleep and a more easily maintained sense of well being.
Philip Stein products are sold in 25 countries worldwide.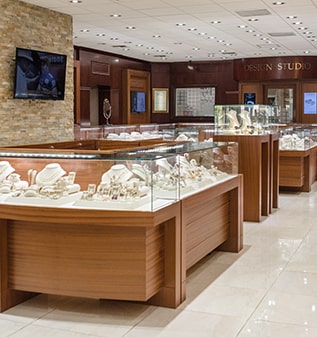 Visit us in real life.
4210 N. Federal Hwy.
Lighthouse Point, FL
33064
Visit us
Store location
Mon-Sat: —
Sunday:

Closed
4210 N. Federal Hwy.
Lighthouse Point, FL
33064
Save up to 15% on your first order.
Receive email updates on stuff you'll probably want to know about, including products, launches, and events. Unsubscribe anytime. Some exclusions apply…