Diamonds as an Investment?
By

Sean Dunn
·
July 14, 2007
More than a few times I have stumbled upon blogs that bash diamonds as an investment. Usually these sites are selling something else. I found a few bashers that were espousing the virtues of moissanite which is one of the many diamond stimulants out on the market today. So let's put all the spin aside and put together some actual sales data from some of the diamonds we have sold over the past few years at J.R.Dunn Jewelers.
But before we do this I need to tell you that when we sell a diamond at J.R.Dunn jewelers we want you to buy it as an investment in your happiness not for financial gain. If it goes up in value that's an added bonus (Historically it has!). So lets get down to business and have a look at some impressive gains! To respect our clients confidentiality we have rounded the carat weight and omitted price paid.


Is that amazing or what! That represents over 1.3 million dollars in increased value over the original purchase prices. Even though our clients have no intentions of selling they actually could make a tidy profit if they decided to do so. Yes, I know these diamonds are on the large side but this is where they are the rarest and the gains have been the largest. If you need to sell a large diamond and you bought it at the right price originally you can find willing buyers across the globe. Large high quality GIA certified diamonds are extremely rare and in high demand. The auction houses like Christies and Sotheby's would love to get a hold of gems like these! So if you're interested in what the value of your diamond is today check out our diamond search you'll see what replacement cost is today. If you have a diamond that 5 carats plus and you don't see it in our search give us a call and we'd be happy to discuss the value with you in person!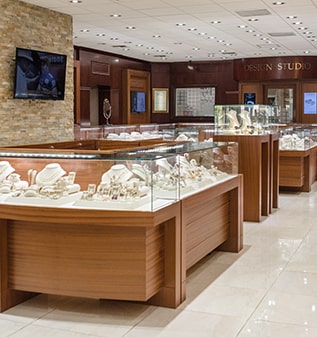 Visit us in real life.
4210 N. Federal Hwy.
Lighthouse Point, FL
33064
Visit us
Store location
Mon-Sat: —
Sunday:

Closed
4210 N. Federal Hwy.
Lighthouse Point, FL
33064
Save up to 15% on your first order.
Receive email updates on stuff you'll probably want to know about, including products, launches, and events. Unsubscribe anytime. Some exclusions apply…