John Hardy Jewelry Repair: What to do when your beloved piece needs a little T.L.C?
By

Bianca Kawecki
·
July 31, 2015
The name John Hardy has been practically synonymous with Bali since the company's inception in 1975. The company is known for their green initiatives and hand craftsmanship of local artisans in Bali. So what happens when something goes wrong with your beloved hand-made piece? Where do you turn?
If you are one of our local John Hardy clients, feel free to stop in or give us a call (954-782-5000) and we can begin the process of making your piece good as new. As an authorized dealer, we offer an extended one year warranty on top of John Hardy's two year warranty.
Our courteous and helpful staff will walk you through the process of making your beautiful jewelry good as new. We will ask you some questions for initial trouble-shooting, and then ask you to bring in or send us the piece. Once we have received it, we will provide you with an estimated cost and repair time. If approved, we will then forward it to John Hardy, where their skilled craftsmen will repair it to like-new condition.
Luckily, even if you did not buy your piece from us or live outside Florida, here's the steps to take. Please visit the John Hardy Repair Website, where you fill out an online form to begin the process. Many repairs are covered by John Hardy's warranty policy, so please refer to the warranty card that came with your piece to determine if it is covered under John Hardy's guarantee.
A few helpful tips:
Rings can only be sized up or down by one size, provided they have a sizing bar
Bracelets and necklaces can only be shortened (sized down)
If you have a single earring or stone piece that requires a match made, John Hardy will ask you to send it so they can create the closest match possible
If your piece has been discontinued from the John Hardy line, they will suggest a replacement piece of similar value ** If you'd like one of our John Hardy experts to walk you through the latest collections we are thrilled to do so**
Good luck and hopefully you will be enjoying your good as new John Hardy piece very soon!
Bianca Kawecki, G.G. / Fashionista-Gemologist-Extraordinaire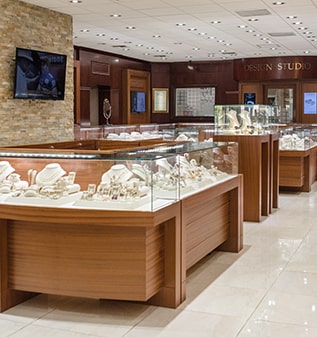 Visit us in real life.
4210 N. Federal Hwy.
Lighthouse Point, FL
33064
Visit us
Store location
Mon-Sat: —
Sunday:

Closed
4210 N. Federal Hwy.
Lighthouse Point, FL
33064