Rolex Shortage? Tips on Scoring That Hard to Get Rolex
By

Sean Dunn
·
August 28, 2018
Many timepiece enthusiasts are speculating as to why they cannot find the Rolex stainless-steel sports models they want in their Official Rolex Jeweler's showcases. The theories run wild from Rolex creating artificial shortages, to the authorized dealers hiding them in vaults. The actual reason for the shortage is the incredibly high demand for Rolex right now. In any given year, Rolex will only manufacture a certain percentage more watches than they did the prior year. So, let's say the demand for Rolex has increased by 20% or 30% and the supply is only increased a fraction of that, a shortage occurs.
By gradually increasing its production each year, instead of rapidly ramping up based on the whims of the market, Rolex enjoys controlled growth and stability. As retailers, we all wish we could have the hard to get Rolex models when our clients want them because that would mean more happy customers and more sales. However, watch companies that have dramatically increased production to match a market fervor are in a tough spot when things cool down. For example, many Swiss watchmakers over produced before the downturn in 2008 and the market was flooded with high-end watches for years. Sure, initially the numbers looked great to the investors and the luxury conglomerates, but it crushed the re-sale value of these watches. Therefore, manufacturers and retailers had a tough time until the supply and demand balanced out. Rolex's long-term strategy of controlled growth, in contrast, has made its watches hold their value extremely well and there has been zero compromise in their stringent quality control standards. This has been very comforting to those who have owned a Rolex watch over the years. For reference, I started in the business in 1997 and I remember the retail price of a Rolex Submariner Date being $3350. Now that same vintage Rolex Submariner watch, in good condition, is commanding over $6000.
Today, the current Submariner date reference 116610LN, retails for $8550. Since this watch is in incredibly tight supply at authorized dealers, it's actually trading at least $1000 over retail right now on the secondary market. And if you think this is an eye opener, how about the blue and red GMT Master II with the Jubilee bracelet? It retails for $9250 but is trading for over $20,000 if you can even find one for sale!
How long will this tight supply of Rolex Stainless Steel Sports models last?
This is a complex question that nobody can really answer with much more than an educated guess. Based on the number of calls we get of clients wanting these watches, and the flow of watches that Official Rolex Jewelers have been receiving for inventory, our opinion is the tight supply will last into 2019. The toughest watches to put your hands on right now are always the latest releases from Rolex, like the blue and red GMT Master II, Stainless Steel Sky Dweller (especially the blue dial), Sea Dweller and the Stainless Steel Daytonas. These models continue to be in short supply. The list of hard-to-find Rolex watches, due to the incredible demand, has grown to include just about every Submariner-- especially the Green Sub. The GMT Master II with the black and blue Cerachrom bezel is also a rare find these days.
How can I purchase the hard to get Rolex watch I've have my heart set on?
The first question to ask yourself is do you have to have it now or are you willing to wait? My recommendation, if possible, is to give it some time and go the route of your local Official Rolex Jeweler. This is always the best way to go since you won't get charged more than the official retail prices that non-authorized sellers are currently asking. Buying authorized also guarantees you will get a brand-new Rolex, direct from the factory and the jeweler will have the necessary skills to show you the functions and fit your new Rolex watch properly.
Here are a few ideas to help you navigate your search for your dream Rolex watch:
The first step on your quest is to go in person to your local Rolex jeweler. Who knows, you may get lucky and it is worth a shot. At least you can meet the people that work there and try to get a feel, firsthand, if they are going to be able to secure the watch for you in the near future. If you just call on the phone you may not get as candid of a response because the salesperson doesn't want to burst anybody's bubble. Plus, visiting in person helps you to form a relationship with the store. The most solid advice anyone can give to a person attempting to get their hands on one of these watches is to build a relationship with an Official Rolex Jeweler.
Pro Tip: It is probably not the best use of time to call Rolex jewelers that aren't local to you. Rolex doesn't permit their jewelers to engage in selling outside their market area.
Each authorized dealer gets allocated a certain amount of these hard to get watches throughout the year. The stores keep track of who wants these watches and priority will usually go to their existing clients first. For example, if a client has shopped with a particular store over the years, for gifts on special occasions, he will probably get the call when a hard-to-get Rolex watch comes in. Meanwhile, somebody who simply phoned in and asked to be put on the list, will not receive equivalent priority. Again, it is all about the relationship. It is best to go in and let them know what you are looking for. If you are marking an occasion, share that information so that you make a personal connection.
Pro Tip: If you're traveling, it never hurts to pop in and browse the local Rolex stores inventory. You never know what you may find, especially outside the major metropolitan areas.
I know this legwork can be a bit frustrating especially if you're just now at the point in your life where you want to treat yourself to your first awesome timepiece. Trust me, your jeweler wants your business now and in the future. The truth is, there just isn't too much that really can be done about it until the supply and demand evens out a bit. The bottom line is it will be worth the wait and you are going to absolutely love the way your new Rolex feels on your wrist.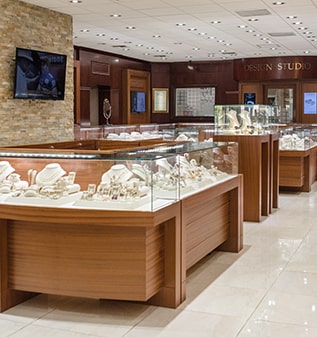 Visit us in real life.
4210 N. Federal Hwy.
Lighthouse Point, FL
33064
Visit us
Store location
Mon-Sat: —
Sunday:

Closed
4210 N. Federal Hwy.
Lighthouse Point, FL
33064
Save up to 15% on your first order.
Receive email updates on stuff you'll probably want to know about, including products, launches, and events. Unsubscribe anytime. Some exclusions apply…