Lana Hoop Earrings
Hoops and earrings in 14K Gold
Lana hoop earrings will transform your look with an effortless elegance. Crafted from high-polished 14k yellow gold, rose gold and white gold, we admire a few of the most coveted styles, such as Lana Magic Hoop earrings, her signature Upside Down hoops and of course, the signature Diamond Hoops. Utilizing thin, gold wire and flattened, reflective ribbons, this brand creates striking designs with the utmost simplicity. Dating back to 2002, Lana Bramlette was in search of the perfect pair of gold hoops with no success. That's when she decided to take action into her own hands, and the first pair of Lana gold hoops were born.
Queen of Hoops
Lana was founded in 2002 while she was in search of the perfect pair of gold hoop earrings. Without much success, she decided that she was going to design her own. The release of the first Upside Down hoops served as the companies debut. And that's when her life changed forever. Based in Chicago, the brand began to really take off when a renowned retailer took a liking to Lana's elegant style. It wasn't long after, that celebrity A-Listers jumped on board, decorating the red carpet with these striking designs. Lana had then rightfully earned the title, "Queen of Hoops." Lana has an array of earrings from bold, glamorous hoops, to delicate, thin wires in geometrical, unorthodox shapes. Statistics show the nine out of ten women from various generations, own a pair of hoop earrings. Hoops are truly one of the most timeless accessories in the jewelry business. This abstract approach to constantly updating the traditional hoop earring, keeps the brand one step ahead of the fashion realm.
Why Women Love Lana Hoops
Every woman can benefit from an effortless pair of chic hoops to provide a feminine accent to your everyday look. When dressed casual, throwing on a pair of high-polished 14k gold hoops will bestow you with a fun and flirty radiance. For those evenings on the town, a pair of thin, yellow gold wire hoops will add a sexy elegance that's completely irresistible. After all, the versatility of hoop earrings are what make them such a timeless must-have. The J.R. Dunn family has been loving the modern design of Lana earrings and many of our fashion-forward women have already picked their favorites. "I like the Alias hoops because of how wide they are, they really can't be missed! Plus, they're super 90's," explains Product Specialist, Kat Guzman. We also talked to our Digital Marketing Manager, Jenna Fish who is obsessed with the Lana large Magic Hoops, "I love how understated yet elegant they are and look great with any outfit whether casual jeans and a tank or a little black dress." "The Lana Double Circle hoops are so fun! They aren't like traditional hoops and they are great for work, and transition flawlessly to happy hour evenings," said E-Commerce Sales Associate, Cheri Pracker. There are a pair of Lana hoop earrings for every kind of woman-- legal professionals, sports lovers, girly girls, teens and soccer moms-- who thrive off of simple fashion and effortless style. Allow yourself the opportunity to flaunt your sexy side and experience the weight-less comfort of high-fashion style with the unique designs of Lana earrings.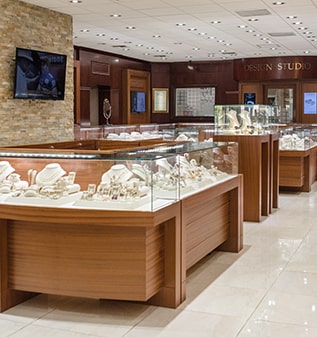 Visit us in real life.
4210 N. Federal Hwy.
Lighthouse Point, FL
33064
Visit us
Store location
Mon-Sat: —
Sunday:

Closed
4210 N. Federal Hwy.
Lighthouse Point, FL
33064
Save up to 15% on your first order.
Receive email updates on stuff you'll probably want to know about, including products, launches, and events. Unsubscribe anytime. Some exclusions apply…