Marco Bicego Delicati Collection
"Delicati" is the Italian word for "delicate". And, true to its name, Marco Bicego's Delicati collection showcases dainty, small wonders from around the world. As with all Marco Bicego jewelry, the pieces are born of the designer's Venetian origins, and link old-world tradition to contemporary design. The hand-crafted 18kt yellow gold precious creations are a tribute to the joy of traveling, inspired by a variety of places; you can see the African, Arabian, Indian and (of course!) Italian influences reflected in the line. Marco Bicego's love of color and craftsmanship is visibly evident, too. The Delicati collection skillfully manipulates gold into organic shapes, delivering an artisanal quality that is a hallmark of the brand. You'll find a series of mini necklaces and bracelets derived from the brand's most iconic collections…with a softer, more delicate touch. The time-honored Bulino hand-etched texturing technique is incorporated into the pieces, some of which include an array of beautifully faceted stones, from diamonds (April's birthstone that also signifies 10th and 60th anniversaries) to amethyst (February's birthstone that also represents 6th and 17th anniversaries), tourmaline (a mineral that can be found in arrange of colors, from red or pinkish-red to light blue to bluish green, dark yellow to brownish black and brownish black to back), citrine (a golden yellow variety of quartz that is November's birthstone) and aquamarine (a blue variety of the mineral beryl that is March's birthstone). Marco Bicego's Delicati an accessible, modern collection that presents everyday luxury for the discerning consumer: simple enough for daytime and splendid enough for nighttime. The tantalizing Delicati collection is unique, refined and graceful. Each piece displays the passion and care Marco Bicego puts into all of his work.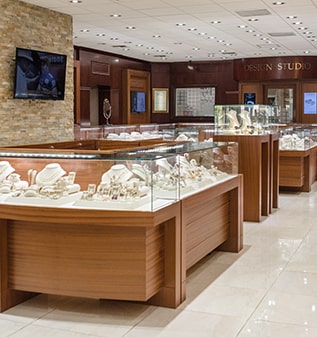 Visit us in real life.
4210 N. Federal Hwy.
Lighthouse Point, FL
33064
Visit us
Store location
Mon-Sat: —
Sunday:

Closed
4210 N. Federal Hwy.
Lighthouse Point, FL
33064
Save up to 15% on your first order.
Receive email updates on stuff you'll probably want to know about, including products, launches, and events. Unsubscribe anytime. Some exclusions apply…