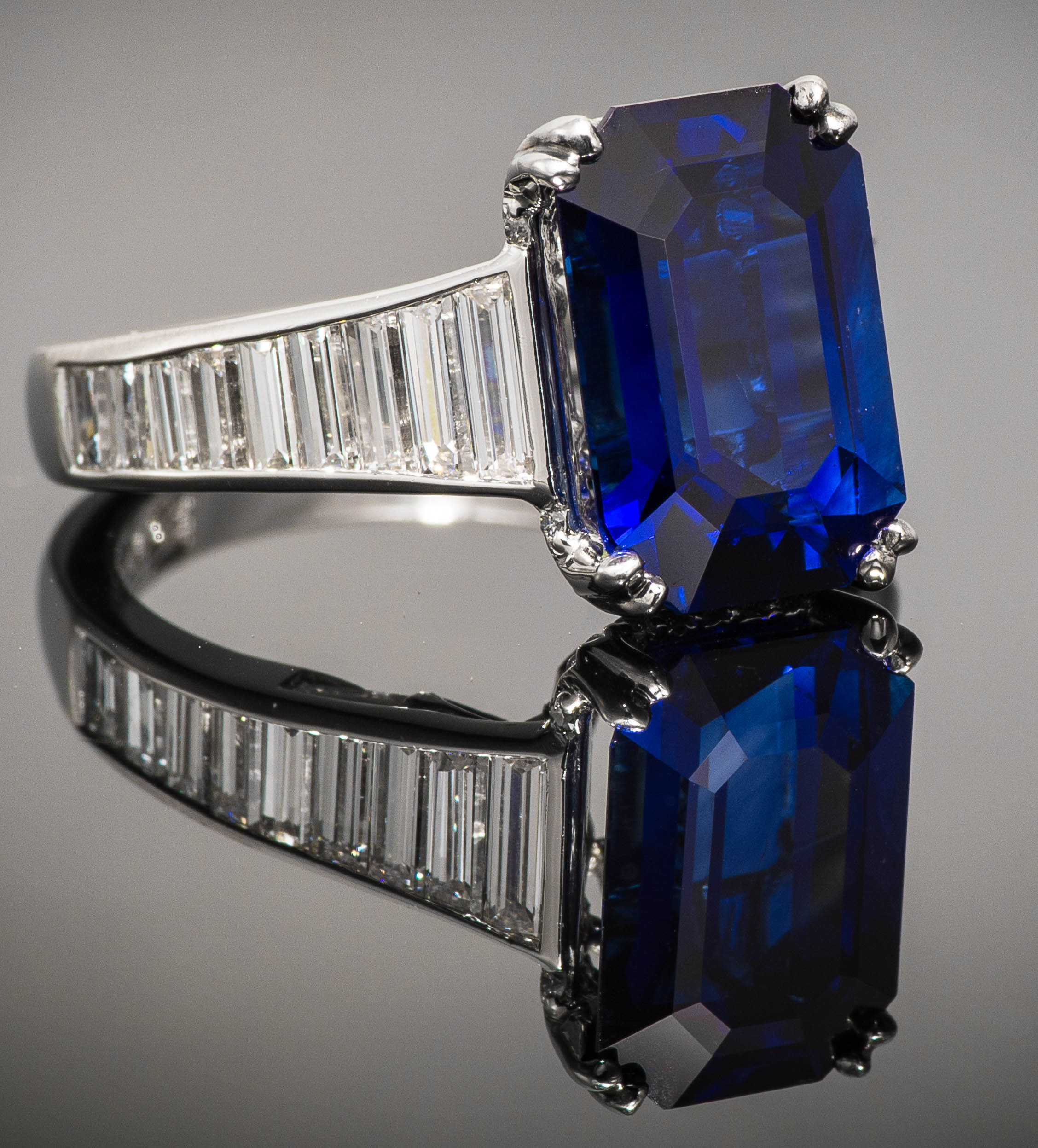 Sapphire Engagement Rings - A Royal Alternative
For an engagement ring as unique as the one you love, consider adding meaning and symbolism with a bright pop of blue color! Not every woman desires a diamond center stone and some look for a ring setting with sapphire and diamond combination.

Sapphires are popular and durable enough to wear every day. Most people don't know that they actually grow in every color of the rainbow!

J.R. Dunn Jewelers' award-winning in-house designer, Robert Pelliccia, has created spectacular blue sapphire diamond engagement rings. Bridal jewelry by Robert Pelliccia can also be customized with pink, green or purple sapphires. Blue sapphire center gemstones in his Passion and New Vintage lines highlight the beauty of hand picked sapphires. For just a touch of sapphire with a timeless, vintage inspired design check out our designers Verragio, Tacori and Kirk Kara.

An engagement ring is meant to reflect not just her style but her as well, what better way to personalize it than with a gorgeous sapphire ring?

Are sapphires durable for everday?
Yes. Sapphires are graded as the next durable centerstone next to diamond, being graded at a 9 on the Mohs scale, a diamond being 10. While scratch resistant, just like diamonds if you are too hard on them they can get small abrasions or small chips, most commonly on the girdle (edge) or Table (top) of the gemstone. Diamond and blue sapphire rings are among the most safe to wear as an engagement ring.

Are sapphire engagement rings popular?
Not only are they popular, they are highly sought after. Many celebrities and famous political or royal figures can often be seen sporting one as their ring. The most popular pairing is a sapphire in the center with a round diamond on each side set in 14k white gold. For a truly authentic and old world feel, pair it in yellow gold for a beautiful contrast.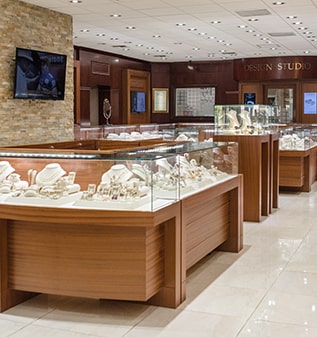 Visit us in real life.
4210 N. Federal Hwy.
Lighthouse Point, FL
33064
Visit us
Store location
Mon-Sat: —
Sunday:

Closed
4210 N. Federal Hwy.
Lighthouse Point, FL
33064
Save up to 15% on your first order.
Receive email updates on stuff you'll probably want to know about, including products, launches, and events. Unsubscribe anytime. Some exclusions apply…