What is a Push Present?
A Push Present is a gift that is typically given from a significant other to a mother to recognize the occasion of bringing their little bundle of joy into the world. Push gifts are commonly a personalized, timeless treasure that are certain to evoke and embody the emotions felt by a mother. After all, she has the magical ability to bring life into the world, and we think that's something worth being recognized for. So, lets make sure she understands just how much you value her part in the miraculous event that's about to take place. Push Present Jewelry is a seemingly perfect way to express how ecstatic and grateful you are for her nine months of hard labor and exhausting delivery. J.R. Dunn Jewelers has a versatile selection of some of the best Push Presents that will ensure you find the perfect gift for Mom.
Your Personal Push Present Guide
Don't let your wife be the one left out on that unforgettable day! Get her a brilliant piece of jewelry she will cherish for a lifetime and will be proud to wear on the daily. Every time she glances at it, her heart will be filled with the warm memories of that moment. New to the "Push Gift" trend? Not to worry, we've come up with a selection of Push Presents that range from riveting birthstone rings and personalized necklaces, to dainty, whimsical charms to add to her Aaron Basha charm bracelet. This is a meaningful time for you both to share before your lives change forever as a family. We encourage you to allow J.R. Dunn to take part in this sentimental time in your life. We are your one-stop-shop to blowing her away in celebration of the day that your family grows by two feet!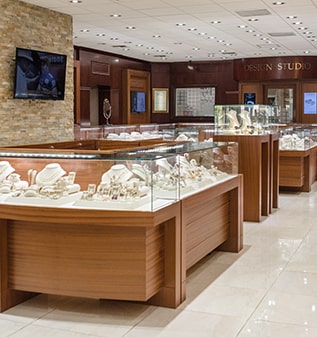 Visit us in real life.
4210 N. Federal Hwy.
Lighthouse Point, FL
33064
Visit us
Store location
Mon-Sat: —
Sunday:

Closed
4210 N. Federal Hwy.
Lighthouse Point, FL
33064
Save up to 15% on your first order.
Receive email updates on stuff you'll probably want to know about, including products, launches, and events. Unsubscribe anytime. Some exclusions apply…