Diamond Stud Earrings
We've made it even easier for you to find the perfect diamond stud earrings for yourself or for a gift. On this page you'll find the most popular weights, color and clarity that are purchased by our clients. If you're looking for something a little bit more specific, at J.R.DUNN Jewelers we can assist you with with matching our wide selection of diamonds in different sizes, color and clarity. Studs are a must have for every woman. Sparkle and shine with our hand picked and paired diamond studs.
Balance Size, Quality and Price
The diamond studs we offer here are the best value and give you the biggest bang for your buck. These range from $450 to $6,990 depending on the size you choose. We have a huge variety of options between and above those range. Just use our Diamond Search to find a diamond you'd like to pair up and let us do the rest by contacting us on chat, phone or E-mail. The diamonds that are in our most popular category have a bit of warmth and may have some slightly visible inclusions, however not enough to sacrifice the beauty of the diamonds to the naked eye. While we suggest near colorless to colorless in diamond engagement rings, diamond studs are almost never looked at close enough that you would need something as perfect.Of course, if you want something higher in color or clarity, we have plenty of options to offer. While these diamond studs do not come with a GIA lab report, they have been hand selected by our in store GIA graduate gemologist at a fair grade. We're happy to back them with a written appraisal for your insurance company which we fully stand behind. If you would like a pair of diamonds with a lab report, we are happy to offer you an alternative pair with grading reports. However these will likely be at a higher price.
J.R.Dunn Diamond Upgrade
We like to say that diamond shrink over time. Not because they actually shrink, but because the more you look at them you will eventually want a larger pair. This is why we offer an amazing upgrade policy on all of our diamond solitaire earrings that we hope you take advantage of. When you feel your once, big pair of diamond stud earrings that you purchased from J.R. Dunn have become small diamond stud earrings, trade them in for a larger pair! We'll give you the full, 100% exchange of what you paid for the diamond stud earrings you purchased from us towards a larger pair. This only applies on genuine diamond stud earrings and does not apply to lab grown diamonds or diamond cluster stud earrings. All we ask is that you purchase a pair for 25% higher price than the original ones you purchased.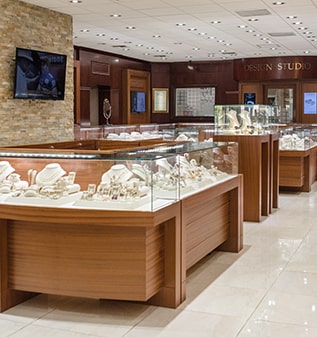 Visit us in real life.
4210 N. Federal Hwy.
Lighthouse Point, FL
33064
Visit us
Store location
Mon-Sat: —
Sunday:

Closed
4210 N. Federal Hwy.
Lighthouse Point, FL
33064
Save up to 15% on your first order.
Receive email updates on stuff you'll probably want to know about, including products, launches, and events. Unsubscribe anytime. Some exclusions apply…