Forevermark Diamond Engagement Rings
When you buy a Forevemark diamond, you're buying the more-than-125-years expertise of The DeBeers Group of Companies. Every genuine, untreated, natural Forevermark diamond is hand-selected for its beauty and is in a class by itself. The fact is, less than one percent of the world's diamonds will bear the Forevermark brand and promise. Forevermark diamonds are exquisite and exclusive, inscribed with the Forevermark icon and a unique number, making it yours and yours alone! They're also responsibly sourced, benefiting the people, community and country of their origin; meticulously cut and polished; and adhere to rigorous business, social and environmental standards. When investing in something as monetarily and emotionally valuable as a diamond, you owe it to yourself to find one that's exceptional. A Forevermark diamond is as extraordinary as the love you share, and the company's master craftsmen ensure a bright and gleaming symbol of enduring love.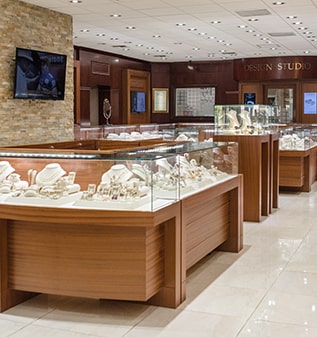 Visit us in real life.
4210 N. Federal Hwy.
Lighthouse Point, FL
33064
Visit us
Store location
Mon-Sat: —
Sunday:

Closed
4210 N. Federal Hwy.
Lighthouse Point, FL
33064