All About Ann Marie – Heart, Soul and Service Award Recipient
By

Jenna Fish
·
April 12, 2018
Ann Marie Dunn is the President and CEO of J.R. Dunn Jewelers. She founded the company with her husband, Jim Dunn, shortly after they married in 1969, and their drive, commitment and customer-focused attitude has made J.R. Dunn what it is today.
Her love of helping others paired with her excellence as a woman in the business world recently resulted in Ann Marie's reception of a coveted award. The Zonta Club of Greater Deerfield Beach honored Ann Marie Dunn with the Heart, Soul and Service Award at a recent brunch, esteeming her for her contribution to empowering and advancing women in the workplace. Ann Marie's work ethic, drive to succeed and can-do attitude were established in her from a very young age and are clearly foundational characteristics that helped her attain the success she has today.
As a young child of only 10, Ann Marie's family immigrated to the United States from Abruzzi, Italy. She played a large part in helping her entire family learn English and even served as the interpreter for her father's cabinet business for a while. She worked in his shop every day after school from the age of 11 until she graduated from high school. Eventually, she landed a job at IBM as an executive secretary.
It was during her time at IBM that Ann Marie learned the importance of customer service and established her own philosophies on business ethics. This is also when she met Jim. They shared an entrepreneurial spirit and due to Jim's interest in jewelry and gemology, the idea to start their own jewelry business was born. Jim took gemology classes, traveled to New York to educate himself on jewelry and gems. Tim purchased a microscope to further expand his personal learning experience. Together, Jim and Ann Marie poured themselves into the inception of The House of Gems, a small jewelry store in Hanover, MA that took their entire savings to start.
Within the first year of being open, The House of Gems was robbed, and every single piece of jewelry was stolen. This included pieces that customers had left in their care for repairs. Ann Marie and Jim committed to replace everything with their own money, and shortly after making good on that promise, their store outgrew its location and they relocated to a mall in South Weymouth, MA where they changed the name to J.R. Dunn. Nine years after opening the doors of The House of Gems, the couple moved to South Florida and opened a small boutique, which they also quickly outgrew. Today, J.R. Dunn resides in its own 8000-square foot showroom in Lighthouse Point, Florida and is truly a family affair. Ann Marie runs the company, her son Sean is the Vice President, her brother Robert Pelliccia is a jewelry designer and her nephew Matthew Pelliccia is a showroom sales professional. Even Ann Marie's mother can occasionally be seen greeting customers at the door!
Founding J.R. Dunn
Since its inception in 1969, J.R. Dunn Jewelers has overcome challenges and grown into an incredibly successful family-owned business and one of the only omni-channel luxury jewelry retailers. One big challenge for Ann Marie, personally, was overcoming the difficulties of being a woman in the world of business. While Ann Marie didn't lack the confidence or knowledge of how to run the business or work hard and achieve success; she was often doubted by others in the business world purely because she was a woman. Ann Marie Dunn, in a true entrepreneurial spirit, pushed through the nay-sayers, overcame the odds and proved that she was a force to be reckoned with when it came to business ownership and functioning as a CEO.
Local Community Involvement
Ann Marie's business success has led her to more passionately advocate for women in business, and her desire to empower women in the workplace has driven her to give back to her community and encourage a never-give-up attitude in those around her. With her husband, Ann Marie has helped raise over 2 million dollars for the Boys and Girls Clubs of Broward County as a way of pouring into the next generation and helping establish leadership skills and confidence in young children in the local community. Ann Marie and Jim have also committed time and resources to Food for the Poor, the Humane Society of Broward County and other organizations and charities in the area.
Her passion for encouraging women in business led Ann Marie to get involved in the Zonta Club of Greater Deerfield Beach, a club made up of executives and professionals that works to advance the status of women. The local club utilizes the reach of Zonta International's world-wide influence to bring about change, both locally and internationally, by advocating for women in business and seeking to advance their status in the world of business.
Honoring Ann Marie
At the Zonta Club of Greater Deerfield Beach, funds were raised for a $25,000 scholarship program that allows women to attend school at Broward College as non-traditional students, so they can advance their career and expand their reach in the workplace. Ann Marie was thrilled to be a part of this event, and while focusing on giving back to her community and advancing the status of women in business, she was also honored in a great way.
The Zonta Club of Greater Deerfield Beach presented Ann Marie Dunn with the Heart, Soul and Service Award for 2018. Ann Marie was honored, along with Rachel Wheeler, with this incredible award that recognizes a passion for empowering women and a commitment to celebrating women in the community and in the world of business.
Ann Marie is incredibly humbled and grateful at her reception of the award, and she is committed to continue to pursue the advancement of women in business. She believes that passion is absolutely pivotal in the success that she has had in founding and running J.R. Dunn. Ann Marie strives to share that passion with those around her, including her family, her customers and her fellow businesswomen.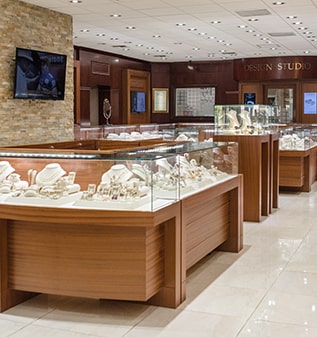 Visit us in real life.
4210 N. Federal Hwy.
Lighthouse Point, FL
33064
Visit us
Store location
Mon-Sat: —
Sunday:

Closed
4210 N. Federal Hwy.
Lighthouse Point, FL
33064