Antique Engagement Rings and Vintage Engagement Rings | What's The Difference?
By

Sean Dunn
·
October 18, 2007
Actually there isn't one! Both terms describe a look of jewelry that mimics the styles from the 30's and 40's. These are rings that remind you of your grandmother's engagement ring or the lace on her best tablecloth. It is a wistful romantic look that I believe all of us women start out wishing for as a young child when we finally realized why boys existed. Then we started planning our weddings at the ripe old age of 10. What our dress would look like....and what our ring would look like. We start out with romantic and sweet but some of us grow up and start admiring a more modern look and some stay with what they wished for as a child in the Victorian/Vintage style.
So for those of you who want that hint of vintage antique there is plenty to choose from. The one bridal line that has the perfect example of these styles is Tacori. In the past Tacori had a heavier look, if you haven't seen Tacori lately, take a look! They have lightened the look to be more feminine and more affordable.
To see more Antique Engagement Rings go to www.jrdunn.com.
Happy Shopping!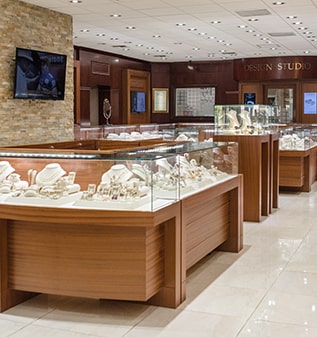 Visit us in real life.
4210 N. Federal Hwy.
Lighthouse Point, FL
33064
Visit us
Store location
Mon-Sat: —
Sunday:

Closed
4210 N. Federal Hwy.
Lighthouse Point, FL
33064