Chopard Rolls Out Its Excusive Grand Prix Themed Collection
By

Lane Nieset
·
June 6, 2016
The world may be gearing up to watch the Formula 1 Monaco Grand Prix next week, but Chopard has already played timekeeper at another one of the principality's prestigious events this month—the 10th Monaco Historic Grand Prix. Held every two years on the streets of Monaco on the Côte d'Azur, the three-day classic car race, which ran from May 13-15, is one of Europe's best.
The principality turns into an urban race track with drivers speeding across the country's iconic streets—and past the world-famous Casino de Monte-Carlo—on one of the most challenging and renowned circuits on the globe. Over 30,000 spectators came out to catch glimpses of these superstar drivers, who double as Chopard ambassadors. This year, racers Jacky Ickx, Romain Dumas and Brendon Hartley were just a few who took part in the event, driving both the parades in Monaco, as well as two special rounds in single-seater racing cars by luxe brands like Bentley, Bugatti and Porsche.
As official timekeeper of the circuit car race, Chopard has designed elegant, racing-themed timepieces since 2002 to honor the event and its drivers. Each of the winning vintage car pilots is awarded one of these custom-crafted works of art at the Grand Prix gala dinner, hosted by Chopard's co-president, Karl-Friedrich Scheufele. "We have a true passion for cars and classic racing and this is probably the best event you can find on the circuit anywhere in the world," he said. "It is a true honor for Chopard to be associated with the Grand Prix de Monaco Historique."
Inspired by the racing world, these timepieces are created with gentlemen drivers in mind, making for a watch that's equal parts statement piece and classic wardrobe staple. Only 600 of the limited edition Chopard Grand Prix de Monaco Historique 2016 watches rolled out this year, making them a super exclusive accessory for racing fans. Five hundred are designed in stainless steel and titanium, while 100 are crafted in rose gold, set on a NATO or leather strap with COSC-certified chronographs.
Even if you weren't able to make it to Monaco in honor of the occasion, sporting one of these beauties is just as good. Not only an accessory to remember, these watches show support for the drivers in a très chic way, and JR Dunn Jewelers just so happens to be one of the few local jewelers donning this stunning collection.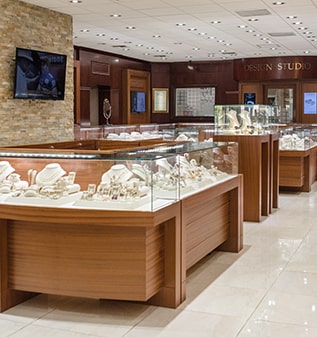 Visit us in real life.
4210 N. Federal Hwy.
Lighthouse Point, FL
33064
Visit us
Store location
Mon-Sat: —
Sunday:

Closed
4210 N. Federal Hwy.
Lighthouse Point, FL
33064