Diamonds in the Rough: Au Naturale Jewels we fell in love with!
By

Sean Dunn
·
January 8, 2007
In the late nineties we had a diamond cutting demonstration in our showroom courtesy of Lazare Kaplan. I can remember the moment like it was yesterday when the master cutter cleaved a rough diamond right in front of 50 of our best client's eyes. Before the ceremony, we all got to hold the rough octahedral crystal and experience its' raw beauty and luster first hand. We were so taken by it that my family and I purchased a rough diamond to display permanently in our showcase. Over the years we have watched our clients' fascination when we tell them that's what a diamond looks like in its' raw state.
It's this fascination that inspired us to forge a partnership with Diamond in the Rough this year at the JCK Jewelry show in Las Vegas. This avant-garde jewelry collection features natural diamonds in their uncut state accented by smaller polished diamonds. I'm confident our clients will truly appreciate the mystique and understated elegance of these one of a kind rings, necklaces, and earrings.
For inquiries please contact us at 954-782-5001 or at www.jrdunn.com.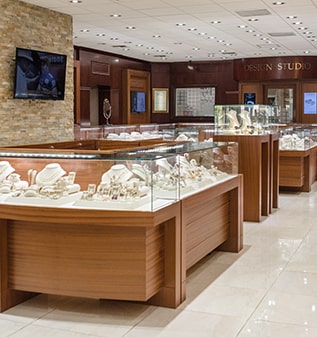 Visit us in real life.
4210 N. Federal Hwy.
Lighthouse Point, FL
33064
Visit us
Store location
Mon-Sat: —
Sunday:

Closed
4210 N. Federal Hwy.
Lighthouse Point, FL
33064
Save up to 15% on your first order.
Receive email updates on stuff you'll probably want to know about, including products, launches, and events. Unsubscribe anytime. Some exclusions apply…