Enter J.R. Dunn Jewelers' DOGgone Photo Sweepstakes
By

Nina Glaser
·
August 26, 2016
Is your dog ready for his or her close-up? J.R. Dunn Jewelers wants to see their picture for its "DOGgone Photo Sweepstakes," starting on National Dog Day, an annual celebration of all dogs. Since 2004, the philanthropic day that shares the date that founder Colleen Paige's family adopted its first dog, has helped bring attention to the plight of animals and encourage adoptions.
Share your best shot with us from August 26, 2016 to September 25, 2016; if your photo is the lucky image drawn randomly, you'll win a Doggie Hug ring in the breed of your choice, subject to availability.
Handcrafted, Italian-made breed-specific Dog Fever rings are available in all-sterling silver or sterling silver and enamel. They wrap around a finger in a cute, cuddle and chic way. Can you think of a better way to have your dog with you everywhere you go, and show the world how much you dig dogs?
J.R. Dunn Jewelers is proud to feature Dog Fever jewelry in its showroom at 4210 N. Federal Highway in Lighthouse Point, FL. The pieces arrived at the beginning of the month and have already started more than a few conversations!
Co-owners Jim Dunn, Ann Marie Dunn, and Sean Dunn have an animal attraction to dogs; Jim Dunn counted his boxer dogs among his best friends as a child! The family has put its support behind its sentiment, with a nearly year-long relationship with the Humane Society of Broward County and its "Diamond in the Ruff" program. Since October 2015, J.R. Dunn Jewelers has been paying the adoption fee for one domestic animal per week for adopters. The program has placed more than 40 dogs and cats in homes to live as part of a family; many were older, of misunderstood breeds or had other special needs. It has also been well-received on social media venues, including Facebook and Instagram, reaching 11,000 people a week, on average, who liked and/or shared a post 985 times each week. Over the course of 46 weeks, this translates to 506,000 people being reached and 45,310 post interactions!
"We are excited about our sweepstakes," said J.R. Dunn Jewelers Co-owner Sean Dunn. "People are passionate about their pets, and we can't wait to see the images that arrive, as well as hopefully help make an impact on animal welfare. I hope other businesses will hear about our involvement with the Humane Society of Broward County and choose to do good. Doing good feels good!"
On National Dog Day 2016, enter the J.R. Dunn Jewelers "DOGgone Photo Sweepstakes," adopt a dog of your own, or make a donation to a local animal shelter or rescue.

See the Official Contest Rules and Enter to Win Here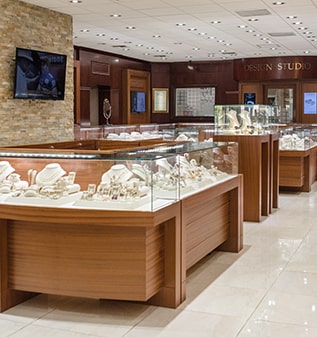 Visit us in real life.
4210 N. Federal Hwy.
Lighthouse Point, FL
33064
Visit us
Store location
Mon-Sat: —
Sunday:

Closed
4210 N. Federal Hwy.
Lighthouse Point, FL
33064
Save up to 15% on your first order.
Receive email updates on stuff you'll probably want to know about, including products, launches, and events. Unsubscribe anytime. Some exclusions apply…