Food For The Poor 20th Annual Building Hope Gala Event
By

Nina Glaser
·
April 13, 2015
Local luxury jewelry retailer J.R. Dunn Jewelers cares about people, places and things. Owners Jim Dunn, Ann Marie Dunn and Sean Dunn are actively involved in a number of charities, giving of both their time and money.
Most recently, the family-owned-and-operated business was a sponsor of the 20th Annual Food for the Poor Building Hope Gala in support of the organization's home-building initiative in the area of Pon Batay, Haiti.
"I come from a family that supports each other, and has always made it a point to give back," said Sean Dunn. "I am honored to play a small part in the big efforts of Food for the Poor's home construction project."
Dunn, his wife and many of their friends were among the crowd of more than 450 people at the Old Hollywood Glamour-themed Gala that honored Office Depot Foundation President Mary Wong, where Grammy Award-winning reggae artist Shaggy put on a show with The Hot Shot Band, bringing virtually everyone to their feet to dance.
The musical performers weren't the only one in the spotlight that evening; they shared it with the country of Haiti and its vital housing needs. Community leaders and local business people sat with rapt attention, listening to stories relating to just how life-changing the gift of a safe and secure home means to people who have spent years living in dirt-floored makeshift huts. Everyone was touched what can be done when a community comes together and cares.
Thanks to the Building Hope Gala, 40 destitute families will have homes by mid-summer 2015. The value of a safe and secure home is priceless; it's a gift that provides not only shelter, but hope, too.
"This evening showed deeply how homes for Haiti are in the hearts of South Florida philanthropists," said Dunn. "A good time was had by all for a great cause."
To learn more about the work Food for the Poor is doing, visit www.foodforthepoor.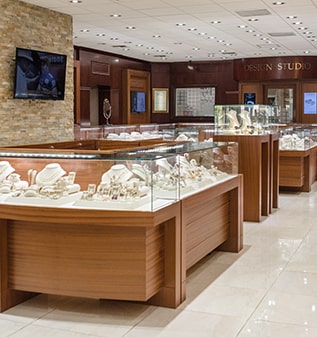 Visit us in real life.
4210 N. Federal Hwy.
Lighthouse Point, FL
33064
Visit us
Store location
Mon-Sat: —
Sunday:

Closed
4210 N. Federal Hwy.
Lighthouse Point, FL
33064