John Hardy vs David Yurman
By

Sean Dunn
·
February 12, 2008
Often times we get asked which is better John Hardy or David Yurman. The best answer to the John Hardy vs. David Yurman dilemma depends on your own personal style. John Hardy's designs are probably a bit more daring while David Yurman may lean a little more towards the conservative side. That is not to say Yurman doesn't have very bold pieces but that is a general rule of thumb.
As far as the quality goes, you are in great shape with both of them, but when it comes to attention to detail we have to give John Hardy the edge. If you want to see what I mean take a look at the back of this John Hardy Heritage pendant. Is that gorgeous or what!
To see more of the masterful works of John Hardy visit www.jrdunn.com.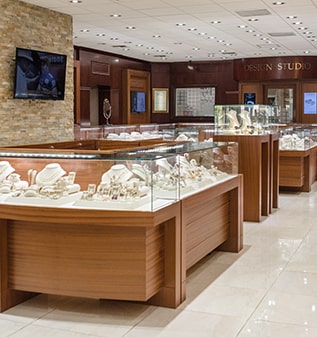 Visit us in real life.
4210 N. Federal Hwy.
Lighthouse Point, FL
33064
Visit us
Store location
Mon-Sat: —
Sunday:

Closed
4210 N. Federal Hwy.
Lighthouse Point, FL
33064