J.R. Dunn Supports the Wounded Warrior Anglers Organization
By

Dan Gerrell
·
May 6, 2016
The 51st Pompano Beach Fishing Rodeo's Wounded Warrior Anglers Tournament, providing a one-day competition for veterans and their caregivers, will be held on Thursday, May 12, 2016 from 8:00 a.m. to 1:00 p.m. aboard the Helen S VI, departing from the Alsdorf Boat Ramp Park at 14th Street Causeway and the Intracoastal Waterway in Pompano Beach, FL.
The event is being sponsored by J.R. Dunn Jewelers, and co-owner Jim Dunn will be aboard for the day of fishing for dolphin, kingfish, wahoo, and black fin tuna. Lunch will be provided by Jersey Mike's.
Later, from 6:00 to 10:00 p.m., J.R. Dunn Jewelers Military Appreciation night will include a BBQ dinner, courtesy of Papa Hughies; a bar; awards, military recognition and scheduled guest speakers, including Senior Chief Petty Officer SEAL (ret) Tim Core; a silent auction; as well as live Southern Rock performed by the Andrew Morris Band. The cost is $15 for the general public or $10 for those with military ID. For information about the military appreciation night, phone 954-691-5686.
All proceeds will benefit the Wounded Warrior Anglers, a non-profit organization dedicated to helping support wounded veterans through fishing therapy.
J.R. Dunn Jewelers is pleased to thank our nation's service members every day of the year, offering a 10% discount on the purchase of an engagement ring. Some designer exclusions apply. Visit J.R. Dunn Jewelers for more information or phone 888-676-5211 to speak with an engagement ring specialist.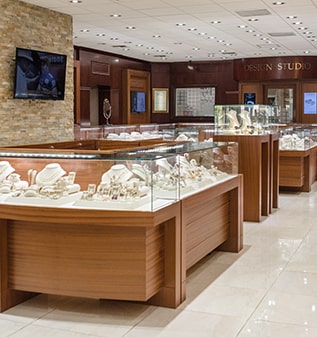 Visit us in real life.
4210 N. Federal Hwy.
Lighthouse Point, FL
33064
Visit us
Store location
Mon-Sat: —
Sunday:

Closed
4210 N. Federal Hwy.
Lighthouse Point, FL
33064